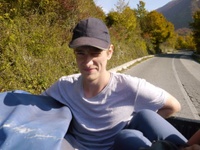 Gus Hogg-Blake
Node/frontend dev currently learning Android + Kotlin
$15.00
For every 15 minutes
I'm an experienced developer with a broad knowledge of computers going right down to the transistor level, but most of my expertise is in creating large, highly interactive JS apps with a lot of async stuff going on, for example my work with Chess.com on their live chess component, and my own chess site. I have a relaxed and curious character which comes out in my approach to design, fixing bugs and solving problems. I prefer to take a methodical approach that gets to the root of the problem and ensures that everyone has a complete understanding of the code and how it works, as opposed to applying duct-tape solutions. In my career I've always held high standards for code quality, readability and well-factored-ness, with a strong passion for "getting it right", and hopefully this transfers to the people I work with.
Built MeteorChess.com, DropPoint.org, PlayYoutube.org; worked on Chess.com live chess
Worked on all aspects of CommuterClub.co.uk, a large PHP site with connections to APIs, payment processors, databases, etc.
MySQL
- 5 years experience
Worked on a bunch of sites that use MySQL in various ways. Have read up on the history of SQL and implementation details/performance, not a specialist in MySQL but enough experience to produce high quality code in all but the most extreme cases.
A platform for linking users to charities and social enterprises they can donate unwanted items to, and to help companies redistribute returned/surplus stock.
A fast, real-time chess app that lets you play with other users or the Stockfish engine
A tiny, simplistic app for organising playlists of songs from Youtube videos
Github repositories
lightsquare
Real-time chess