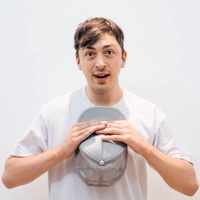 Aaron Reisman
If we can think of it, we can build it
$40.00
For every 15 minutes
I'm a web developer focused on the front of the stack. Specializing in design and the front-end of large mobile and web applications, I am known to be cross-functional by nature. I am a lover of startups and dabbler in backend technologies. My career is built on experiences at Eveo, Apartmentlist, and Hired as well as collaborations with Nike, Microsoft, McCormick and Verizon.
Github repositories
angular-restResource
Angular Resource Module for REST API endpoints
html5devconf
Scalable Architecture on the front-end and Responsive Design in IE6
Average Rating
5.0
(2 ratings)
Great guy really helpful and appreciated his time and efforts to help me out :)
He researched the issue before starting the session and prepared the example, very through and professional. He was able to answer any extra questions I had afterward as well on the spot.