Not looking for Licensing Developers? Find other types of developers: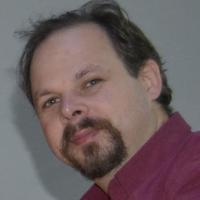 Hire Now
Freelance Licensing developer in Beijing, China
Free Software Architect - CTO Consultant - Blockchain Tech Advisor
Free Software

licensing

is a complex field, and the consequences of some licenses are not always easy to understand. as a Free Software Advocate i love unravelling the consequences of the licenses that we work with.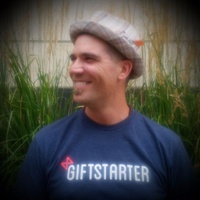 Hire Now
Freelance Licensing developer in Vancouver, Canada
Internaut explorer.
500 Startups alum and long time internaut. Co-founded several companies and worked on three continents. Last travel data app > 23M/yr+ revenue. Managed teams with 35+ people. Raised funding three time including a startup studio. Bootstrapped to profitability twice. Sold thrice, but never huge. Software designer, whistleblower fan and occasional writer. Social engineer and the internaut of things. The rest is inconspicuous. I enjoy small teams who do big things and being a full time traveler with my family. All problems can be solved and every moment a new opportunity. I constantly need help with one or more of these keywords and can help you with the same: javascript, architecture, architect, design, api, react, redux, react native, ionic, angular, node.js, stamplay, stripe, google clou...
Hire Now
Freelance Licensing developer in Hounslow, United Kingdom
Gaming Expert, SQL developer, analyst and Dev Ops manager with 7+ years high volume commercial experience
Head of Operations at gsi.io. Expert experience of the online gambling/gaming industry. 9 years commercial experience working with development, integration and delivery teams coding in Java, TCL & SQL including stored procedures for Oracle and Informix
Hire Now
Freelance Licensing developer in Curtis, United States
React / React Native / Node
I work with Node, React, React Native, KOA, and all things Javascript. My focus is on front-end, mobile, and user experience design. My background came from C# MVC plus many other paths over the last 20 something years. You may recognize my name from my previous speaking arrangements with Microsoft or from Larry Roof's books (WROX). I was awarded the "Best of Miercomm" award for my design and implementation of NEC's unified communication client, and all those loyalty kiosks in GameStop stores were designed and written by me :) You can find me hanging out on my open source projects: Defunctr, and ThunderFlurry. I am also a contributing member to Keystone, React Native, and a few others.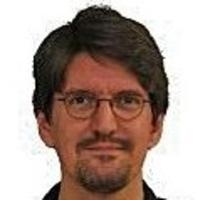 Hire Now
Freelance Licensing developer in Seattle, United States
Senior Performance Developer at NuData Security
Having sold my first program after teaching myself assembler at age eleven, I have over 35,000 hours of hands-on experience architecting & developing software including expertise in leading software development teams from concept to completion. I typically work on cutting edge software technology regarding problems considered to be impossible or too difficult for most developers, or where performance is critical and will e.g. reduce the cost of doing business or enable other technology. I ultimately provide a unique business advantage by thinking out of the box. Specialties: High performance (high tens of thousands of network transactions per second per core), massively scalable (tens of millions of peers), robust (weathers DDOS, never swaps RAM), real time systems, C / embedded C89 / P...
Hire Now
Freelance Licensing developer in Gatineau, Canada
I am a professional web developer constantly working on with new technologies. With me Degree in computer sciences, I have an overall knowledge in most of the technologies, but am more proeficient in those that i have applied for. If you are looking to learn something or to get something fixed with your website, database or server, I can help, and be assured, i have went through ALOT of issues already. Thus, i know a lot of quick fixes for many situations.
Are You a
Licensing
Developer?
Get paid while making an impact. Become a Codementor for the next wave of makers.
Apply Now