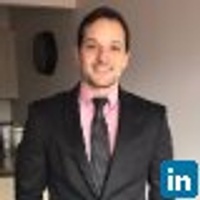 Leonardo Granata
Along the years I had the change to be involved on many web solutions for different types of companies. Some examples: - Video Streaming (Youtube like apps) - ERP - Content Management Systems (Customs, and using Sitefinity) - Custom Reporting applications - Medical department administrations - ECommerce - Web applications for Kiosks On the examples above I have been in charge of the architecture, design, implementation, project planning, mentoring, publishing and support, as long as database design. On the front end I have extensive expertise in HTML/5, CSS, Javascript, Jquery, Asynchronous calls, Bootstrap, AngularJs and other third party components like Kendo UI, Devexpress Controls and open source frameworks and libraries.
Windows Services have been designed and implementing with the objective of synchronizing data between multiple sources or coordinating the logic on distributed architectures. I have designed services to handle messaging, asynchronous request processing, automatic software and data updates, HL7 message processing among other things. Interacting with web services and databases (mainly SQL Server and Oracle)
I have been working on desktop applications since the beginning of my career. Developing internal production and commercial applications, point of sale, erp, end client applications to exploit high volumes of data, reconciliation systems, real time sync between legacy and custom applications and databases. I had the chance to work on several industries such as Manufacturing, Advertisement, Market Research, Media Publishing, Medical Imaging, Banking , Insurance, Medical Services and Government.
Average Rating
5.0
(4 ratings)
Gave me exactly what I needed in just a couple of minutes.
He definitely knows his stuff, he helped me with a problem and went the extra mile to also address other things in my program. I would definitely hire him again, and would recommend him.
Thank you again for saving me a headache, and for working so quickly. You are the best!
Highly Recommended, a pleasure to work with. I would definitely use Leonardo for all my future projects. Thank you!
Very helpful and easy to work with. Highly recommended!