Not looking for Letsencrypt Developers? Find other types of developers: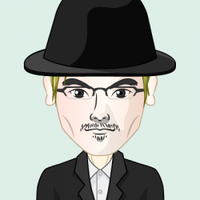 View Profile
Freelance Letsencrypt developer in Pittsburgh, United States
Patient teaching ... (Program/System)Design help ... Implementation help.
Full stack development, python/tornado/postgres/html/css/JS, C++ veteran, rendering. I can help with any of the above, using or creating algorithms and data structures to solve interesting problems.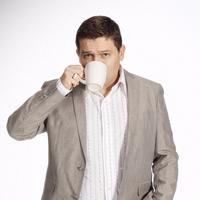 View Profile
Hosea Baker - Creative Problem Solver
Freelance Letsencrypt developer in Dallas, United States
Assess, Design, Build & Repeat. Data rules everything around me. UX research and design, analytics, SEO, and frontend development are my strong suits. Based out of Dallas, TX
Two decades worth of experience designing, building, and marketing online. I've helped individual artists, professional models, small to medium-sized businesses, startups, and non-profits improve their visibility, raise their conversion rates, and grow their online business. Shifting from design to development, my creative thinking leads to efficient solutions. I can speak programmer and creative, but my years of experience allow me to effectively communicate and translate to the proper audience.
View Profile
Freelance Letsencrypt developer in Delhi, India
Current focus is "Coding Alexa skills in Ruby on Rails"
Freelancer with 7+ years of experience in web development with Ruby on Rails. For next 6 months my focus area is "Coding Alexa skills in Ruby on Rails" , so i may not entertain requests outside that domain. Sorry for any inconvenience caused.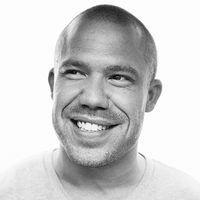 View Profile
Freelance Letsencrypt developer in Miami Beach, United States
Search Marketing Strategist / SEO Expert / Full Stack Developer / CTO @ MarketKarma
I drive revenue. All other metrics pale in comparison. Be it billion dollar brands or startups, I've had the pleasure of crafting online strategies such that my clients achieve the type of revenue gains that garner press. I have over 20 years experience with Internet and web-based technology. My core competencies include web and application development, Amazon Marketplace optimization, affiliate marketing and organic search marketing strategy. I have worked directly on architecting online marketing strategies, both domestic and international, for a number of Fortune 100 brands. As founder and CIO of MarketKarma, I oversee organic search strategy for all enterprise accounts and work to create innovative solutions to assist retailers in tackling their online marketing challenges. Sele...
View Profile
Freelance Letsencrypt developer in Istanbul, Turkey
Reasoned Software Engineer
Platform and language agnostic software engineer. Problem solver. Versatile. Fast learner. Leader. Geek. Workaholic. Curious. Open-minded, but Uptight and Boring. Adore designing, architecting, crafting and shipping software products. Obsessed with "best practices" and "software engineering". Nowadays, Ruby, Python, Java and Javascript are my "modus operandi". Building Ruby on Rails, Android (native), React and React Native applications. Sandboxing with Go, Elixir and Elm. Interested in distributed computing, scalability, data science, parallel and concurrent programming.
View Profile
Freelance Letsencrypt developer in East Barsham, United Kingdom
Experienced full-stack developer
Hi, I'm currently one of the main developers for a small branding consultancy. My responsibilities include full stack web development across a range of technologies, but mostly focusing on php. Primarily I tend to work as a wordpress developer, but I have also worked with Laravel, Magento and React. I also set up and currently maintain the company server, running both a mailserver and webhosting for multiple websites. I have some experience in database design and have experience in building Android applications. Primarily the biggest skill I have brought to the company is a keen eye and the ability to quickly pick up new technologies in a high pressure scenario. I am completely self taught.
View Profile
Freelance Letsencrypt developer in Ashburn, United States
Maintainer of clojure DevOps System
Michael Jerger is CEO meissa GmbH and maintainer of dda - pallet , an open source framework ConfigManagement similar to salt or ansible. Besides my passion for Java Clojer is the new one. In Clojure development is simply faster ...
Are You a
Letsencrypt
Developer?
Get paid while making an impact. Become a Codementor for the next wave of makers.
Apply Now