Sartaj Singh
Python.Open Source.Mathematics.
$20.00
For every 15 minutes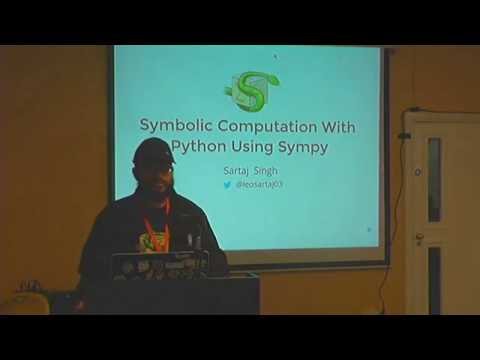 I am a developer with the SymPy project. I have been involved with the project for over an year. My nights are usually spent coding in python. I also worked on a Google Summer of Code project with SymPy in 2015. This year(2016) I mentored as part of Google Summer of Code for SymPy. I have also given talk at PyCon UK, 2016 and delivered a tutorial on SymPy at SciPy 2016.
Github repositories
learn-git
Learn about git and github
PyChat
Asynchronous chat client
Average Rating
4.9
(57 ratings)
Very prompt and helpful in python
Great job!! Thank you for being so efficient and approachable. 5 stars for you!!!!!
Did a great job helping me out. Worked really fast and gave me code that worked extremely well.
Very helpful! Very smart!
Efficient work and helpful advices
5 star review. Sartaj is the complete expert in all things related to python. He will exceed your expectations.
I had a pretty specific technical question about whether my code to predict two different but related things could be fit in an sklearn 'pipeline' object or not. Sartaj looked at my data, processed my problem mentally very quickly, and discussed sklearn pipelines with me. He helped me understand that I needed two separate pipelines. Now I have a way around where I was stuck.
Quick to point out what was wrong with my understanding of the problem and wrote guideline for me.
Super amazing at scipy. Helped me a ton for my assignment. Definitely recommend this tutor!
VIEW MORE REVIEWS