Freelance Legacy Developers Available for Hire
Hire Now
Freelance Legacy developer in Ithaca, United States
Hacker, Builder, Continuous Deliverer — Craftsmanship as a Service
Hi, I'm Steve, and I love building great software. I've been a full-stack developer for more than a decade, having spent much of that time building and deploying enterprise-scale applications running .NET, PHP, and Node.js on the backend, combined with modern front-end frameworks and libraries to create engaging, responsive UIs. In addition to application development, I also specialize in performance optimization,

legacy

code remodeling, database design, and promoting a DevOps culture by sharing how modern teams can come together to continuously deliver value to their customers. I'd love to help you build better software. Get in touch and let me know how I can help!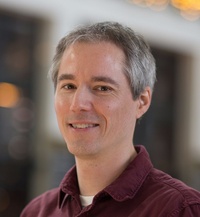 Hire Now
Freelance Legacy developer in Lafayette, United States
Full stack web applications with a focus on PHP/Laravel 5
Web apps on the LAMP stack. Technical co-founder skills including discovery, architecture, full-stack web development, QA, scaling, deployments, product management and how it all fits together. Passion for continuous learning.
Hire Now
Freelance Legacy developer in London, United Kingdom
Experienced mentor, wanting to help you understand your code and your problems better.
I have worked with large

legacy

applications which are working in production, but very hard for the developers to add features to without breaking. I have built up techniques to work with these systems, modernising them to make them more resilient to change.
Hire Now
Freelance Legacy developer in San Diego, United States
Software and Business Systems Architect
Business-minded developer with a BS in Computer Engineering from the University of Michigan. Has extensive experience in web application and software engineering, with a focus on business processes, workflows, information processing, logistics, with an affinity for FinTech. More than 10 years experience with small and large companies from startup to enterprise, technology companies to brick-and-mortar. Strong integrated system architecture and development, hands-on with Ruby, Ruby on Rails, React.js, Node.js, Ember.js, Javascript, SQL, and NoSQL. Builds highly functional, high-performance, maintainable products with feature sets and foresight that extends beyond business requirements. Wide breadth and depth of experience including tech and non-tech, startup and Fortune 500; software deve...
Hire Now
Freelance Legacy developer in Spofford, United States
Software Engineer, Teacher, Explainer and De-Mystifier
I'm a software engineer with over ten years of exprerience in software architecture, client-server programming, and dynamic languages -- Perl, Python, Ruby, Javascript. I'm also a humanist who's overeducated in music theory and history, with experience teaching in a college classroom and in a software boot camp environment. If you're learning to code or struggling with a problem that's just out of your grasp -- the best way to learn! -- I can help you break problems down, understand the pieces, and create a solution.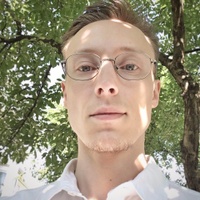 Hire Now
Freelance Legacy developer in Naperville, United States
Puts the thinking cap on.
It takes a balance many skills to build a technology for a startup. I have created many small and several large products, including REST API's, web apps and mobile apps. I have come to realize that thinking of tests first yields simpler and more resilient architectures that can withstand significant changes. A changeable code is a must in the fast-paced startup world, and that is why I am also an advocate for statically typed languages.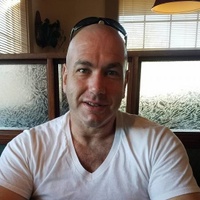 Hire Now
Freelance Legacy developer in Broomfield, United States
Engineer, Problem Solver, Coach
I'm coming up to seventeen years working for a technology company that has grown from $2M to 2.5B during my time there (not entirely all my doing :) ). I graduated top of class (B Appl. Comp.) from Lincoln University, Christchurch New Zealand. After a few years navigating the learning curve I grew into a quality Software Engineer. Proof of this statement can be seen in my employment record. I came to the US to help with a six month project which resulted in me being headhunted. I was told by the founder of the company, "that I was the best Engineer he had worked with". A substantial amount of money was spent by the company to move my family and I halfway around the world. I was placed in a team lead position which evolved into leading multiple teams which developed applications still brin...
Hire Now
Freelance Legacy developer in Amsterdam, Netherlands
Growth accelerator with 12+ years of experience
Hi! My name is Donatas and I'm an expert in high profile e-commerce websites using custom frameworks. In my 12+ years of experience I have worked with only growing projects and growing companies. I've done migrations of huge databases, created a unique authorization system before OAuth was trendy, worked on ad-serving software for millions of views per day. I am specializing in upgrading existing code base to a high quality, reusable, tested code. One, which many developers love to work with. Also running and maintaining high-profile e-commerce platforms.
Hire Now
Freelance Legacy developer in Escondido, United States
Lead Developer at GDS Storefront Estimating
I am a full stack developer and most enjoy coding as opposed to front-end visual design. I love using JavaScript. I'm also enjoying building Windows Desktop applications. I dive deep in code and tools to understand them completely. I think it's better when people do that together with kindness and humility toward one another. My goal is to help people turn up the good in software development by helping them learn, jump over some of the learning curves and hurtles that I've experienced, and pass on practices that can help us all enjoy coding a even more. I've been developing software professionally for 5 years. I have extensive experience with Node.js and related web technologies. I also enjoy discussing software methodologies like Test Driven Development, Pair Progamming, Mob Programming...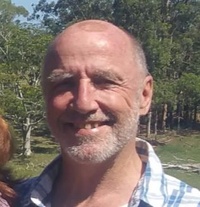 Hire Now
Freelance Legacy developer in Perth, Australia
Ancient wisdom
I could loosely be described as semi retired but inactivity is not for me. I have a wealth of experience in coding applications that run reliably 24x7 and dealing with customers with little interest in or aptitude for technology, and I'd like to share it.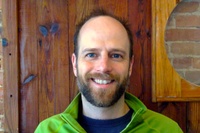 Hire Now
Freelance Legacy developer in Geneva, United States
I help clients with Django sites get the most from their investment beyond launch day
Known to solve problems and turn clients into super heroes. My clients want to grow their businesses and expand the reach of their non-profits. They have concrete problems like how to boost revenue 20% and abstract problems like how to help their employees become more engaged. I bring them solutions. Sometimes this just means donuts. The rest of the time it means an understanding of their challenges, a clear roadmap for getting from the status quo to a brighter future, and a technological solution to make that roadmap a reality. And all with a toolbox full of open source tools like Python, Django, and PostgreSQL. And sometimes donuts.
Hire Now
Freelance Legacy developer in Linz, Austria
Full Stack Backend/Front End developer
Always Evolving my self and my Environment. Learning is my only Constant. RESTFUL is only a word my services. Love to Discuss Explain How Things work. From Base to up. First Measure what you are lacking and help you improve. That is my Goal as person and as a project :)
Hire Now
Freelance Legacy developer in Brno, Czechia
jack-of-all-trades programmer
I'm a programming and devops enthusiast not settled on a single platform. I enjoy working with multiple environments, technologies, and languages simultaneously, always exploring, comparing, and contrasting them, widening my knowledge, and bringing ideas from one to another. I have experience with console, desktop, and web applications and services development small and large, using both statically and dynamically typed languages. I'm not the usual certified developer/analyst/architect by the template. I'm a jack of all trades and I believe there are uses for our kind. http://stackoverflow.com/cv/jandzurek http://linkedin.com/in/jandzurek http://github.com/famousgarkin
Hire Now
Freelance Legacy developer in Minneapolis, United States
Product Strategist, UI/UX designer & FED 10+ yrs Exp in web tech, Google Expert, Certified Design Sprint Master
Google Developer Expert (Product Strategy + UI/UX) - Certified Design Sprint Master I'm a Product & UX designer with heavy front-end dev experience. I enjoy helping to solve the "visual" challenges created by designers who don't code as well as working with designers to help them discover other techniques to accomplish their goal. In the past I've taught classroom courses covering web technology, web development, marketing and design theory. I want others to succeed and I'll work to make sure you understand the why, not just the how. My specialty is product strategy. I'd love to help you define solutions, understand users, make business decisions, test assumptions and make better products!
Are You a
Legacy
Developer?
Get paid while making an impact. Become a Codementor for the next wave of makers.
Apply Now