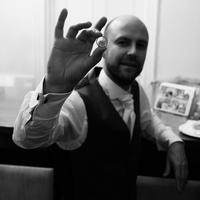 Lee Woodman
$30.00
For every 15 minutes
From 2007 - 2014 I worked in London at one of the most commercially focussed enterprises in digital advertising. As a result I have top to bottom insight into cross platform digital publishing and digital revenue generation. My speciality is Digital Marketing (specifically SEO) and Drupal 7.
I have over 6 years experience with Drupal 6 and 7 although Drupal 7 is my speciality. I have worked on custom module development for my previous employer's Drupal Distro and stick to Drupal best practice as much as possible. I have a very efficient virtual machine for my Drupal development based on the DrupalPro Development Desktop which makes my engineering very efficient.
For the last 7 years I have worked for a publisher in London who has 34 brands in 4 sectors (Automotive, tech, lifestyle and current affairs serving over 15million uniques/month). My primary job there was to drive organic traffic growth to their global brands.
I regularly take Google Analytics to its limits. I specialise in getting data into Google Analytics above and beyond what comes out of the box.
Average Rating
5.0
(5 ratings)
Very helpful and explained how to resole the issue clearly and concisely
Lee was qualified for this task
Lee was quick and not only solved my problem, but provided a great resource to help me troubleshoot any future problems.