Find a mentor

Web Programming

Mobile App Programming

Programming Languages

Data Science /Engineering

Database /Operations

Others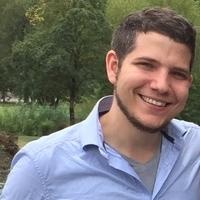 Jon Lebensold
Agile Development with Ruby on Rails and React
$30.00
For every 15 minutes
Written lots of scripts and worked with a few different ruby frameworks, particularly Ruby on Rails.
Worked with lots of different CSS frameworks and written a few along the way.
Many years of writing small to medium sized PHP applications
Written several web-facing and intranet applications with multiple integration points using ruby on rails.
Written my fair share of jQuery... everything from dealing with legacy jQuery "soup" to custom plugins.
Worked on several line of business applications that used Marionette views, layouts and modules to organize code and reduce the amount of Backbone boilerplate. I have experience writing backbone.js applications that are backed by Ruby on Rails, Sinatra or ASP.NET MVC.
Written jQuery plugins, Backbone.js models, views and controllers and just plain vanilla JavaScript prototypes using CoffeeScript as a JavaScript pre-processor in Rails.
React
- 3 years experience
Built several applications in production with React, React Native and the flux pattern. Prepared a course with O'Reilly Media on React.js and Ruby on Rails in 2015.
Lots of JavaScript experience, particularly with utilizing various JavaScript frameworks.