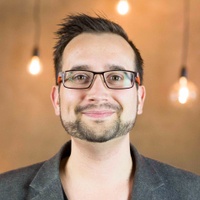 LB (Ben Johnston)
Python developer, passionate to understand how things work, create and improve systems.
I have experience at every level of the software development journey, from being the business manager who has to allocate budget and staff time through to selling and implementing solutions from scratch. I am most passionate about solving problems in an elegant way and seeing software play its part in helping companies manage their information well.
Marketing Data Integration
Developed an end to end marketing data integration system, bringing together all marketing data sources from the website through to CRM. The primary goal has been to save the marketing team time in generating reports and increase the ability to dig into attributions for leads from advertising and organic sources.
Incident Management Web Application
Built a multi-user and real-time incident management system for a community organisation offering a professional response to the crises, risks or needs of people. This involved working through detailed business process workflows with the CEO and out working an iterative development process.
Github repositories
moment-helpers
Moment helpers for Meteor
aba-tools
Node & Meteor Package for working with ABA files (Australian Bankers Association) aka Cemtext file format.
Harnessing the power of Django and Python to build a configurable taxonomy
A guide to why you would, and how you could, build a taxonomy model in Django + Wagtail.
How I learned Elm
How I learned Elm in a round about way.