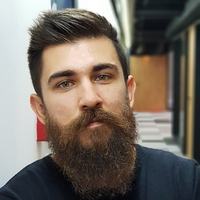 Lazar Nikolov
Software Engineer @ codechem.com
For every 15 minutes
I am an experienced full-stack and mobile engineer, primarily in NodeJS back-end development and Xamarin Mobile Apps. My specialties are software design, refactoring legacy code, adding automating builds and deployments, applying software design patterns and future-proofing the codebase.
Github repositories
MemeME
Meme Me project from Udacity's iOS Nanodegree Program
Prettier lists in Xamarin Forms
Achieving better looks with Custom Renderers.
Sharing code in Android Studio
Smarter project structure for apps with multiple platforms.
Mobile SDKs that are becoming essentials
Essential mobile SDKs that are becoming essential.