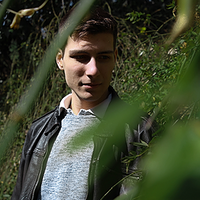 Laszlo L. Mari
CEO @ Dakai - Blockchain Solutions (Past: Google, IDG, Blockchain Consulting)
For every 15 minutes
With experience at some of the largest companies in the world I sometimes mentor motivated individuals so they can become industry leaders with my shortcuts. Past work includes being an intern at Google Inc, contributing to Facebook's various products, full-stack development at IDG, leading developers at Popstand (and creating apps for Hollywood celebrities), leading developers at Blockchain Consulting / Genesis Mining. Right now I'm the CEO of my own startup called Dakai (http://dakai.io) focusing on providing Blockchain advising and development for the largest companies in the space.
Github repositories
dev-bookmarks
My (mostly) web Front-end & Back-end bookmark collection that I collected for years.
cookiepolicy
A small JS script that you can paste into the bottom of your site so users can accept cookies on your site
How Dakai can help you
How to plan, launch and scale a digital agency to be exceptional.
Facebook's war on slow webpages
An expected announcement from Facebook appeared on their blog today. They are setting back slow web pages in your news feed and start favoring fast loading sites in the next few months. This change can affect not only small business owners, but large enterprises and of course, users too.
VIEW MORE POSTS
Average Rating
5.0
(4 ratings)
Lazlo was efficient, very knowledgeable and helpful in every way.