Freelance Lambdas Developers Available for Hire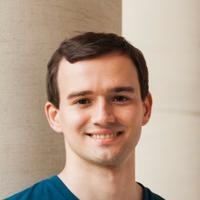 Hire Now
Freelance Lambdas developer in Franklin, United States
Developer with a passion for testable, performant, and clean code
First of all, I go by KZ so you don't have to hurt your tongue trying to pronounce my name :) I mostly work on the JVM in Java and Android (and recently Kotlin which is by far my favorite!!!) I have a strong theoretical background as well as almost a decade of practical experience. I love learning as much about a topic as I can so I consider myself an expert in the areas I invest my time into (JVM memory model, concurrency, object layouts, etc.). I practice Test Driven Development wherever practical and am a disciplined debugger (I once spent a better part of the day tracking down what turned out to be an equals/hashCode mismatch in legacy code). I'm also extremely passionate about language design and attempt to evangelize new constructs to whomever will listen :) I look forward to workin...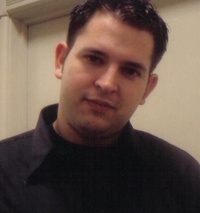 Hire Now
Freelance Lambdas developer in Houston, United States
Seasoned .NET developer with mobile development experience
I'm a .NET developer with over a decade of experience building enterprise applications, mostly in ASP.NET WebForms and MVC. have also built mobile applications for iOS and Android using the native frameworks.
Hire Now
Technology Entrepreneur, Framework Designer and Software Architect for reactive non blocking systems.
Hire Now
Freelance Lambdas developer in Bengaluru, India
10+ years of experience in delivering microsoft training courses
I am an experienced .NET trainer who has 10 year's of experience in handling training on Microsoft Technologies.
Hire Now
Freelance Lambdas developer in Rotterdam, Netherlands
CTO at Magnet.me
Software engineer specialized in web applications. I love pretty much everything related to developing software, from architecture to operations. Scaling applications to serve millions of users using distributed, reactive systems is what interests me most.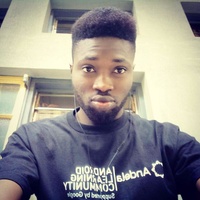 Hire Now
Freelance Lambdas developer in Lagos, Nigeria
Google Certified Associate Android Developer
I am a Google Certified Associate Android Developer with over two years experience in programming, my core languages are Java and Kotlin. I'm interested in sharing my experience in Android Development with others. When I'm less busy, I write articles about the new stuff I learn in the Android world, always updated on changes in android development. I'm interested in helping people learn what they need to become awesome developers, in so doing I myself will gain a lot. I contribute to open-source projects.
Hire Now
Freelance Lambdas developer in Singapore, Singapore
C++ & Python Engineer - 10 years experience
I've seen a lot of technical challenges and have helped teams power through impossible situations. Much of growth is through learning from experience. A standard I demand on teams is to conduct post-mortem's (analysis of what went right and wrong, and what was learned) for technical and non-technical aspects of projects. You get the resulting expertise from those learnings.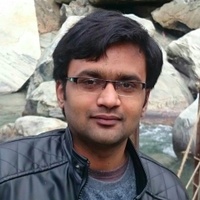 Hire Now
Freelance Lambdas developer in Pune, India
Former Full-Stack @Zomato.com, Google Summer of Code Participant
Schedule a session here - https://calendly.com/shubham-desale/15min I am an experienced full stack developer with passion for sharing my learnings and insights. I love to work on large scale projects from ground up and have good experience of dealing with modularity, predictability, concurrency, scalability of an app throughout the dev cycle.
Hire Now
Freelance Lambdas developer in Newmarket, Canada
Code Quality in Java, XML, and generalist in database, UNIX, and other domains
More than 20 years of experience working in finance and technical areas in the worlds largest organizations in each field. I am the maintainer of the JDOM XML Library for Java with millions of downloads each year, and a moderator on Code Review - Stack Exchange.
Hire Now
Freelance Lambdas developer in Newbury, United Kingdom
Entrepreneur,IT Consultant
Its Janshair Khan! Software Engineer turned Entrepreneur and Founder of Tapdevs. My core expertise are using internet in right manner, Leading Projects related to software development that includes Mobile apps development, Website Development and anything that lies in category of Internet & Technology. My Areas of interests are Software Services: As an IT Consultant of Tapdevs, I am offering my services to manage projects in field of mobile applications engineering , Web Engineering, embedded systems and all new trends/gadgets entering in market that requires software engineering. Consulting: Taking up consulting assignments to help global enterprises set up and execute strategies for entering the Pakistani market and hiring the right people. Volunteering: Working closely with...
Are You a
Lambdas
Developer?
Get paid while making an impact. Become a Codementor for the next wave of makers.
Apply Now