Find a mentor

Web Programming

Mobile App Programming

Programming Languages

Data Science /Engineering

Database /Operations

Others
Full-stack web/mobile developer. Machine Learning enthusiast.
Average Rating
5.0
(116 ratings)
Jan 2018
Ladna is very good at Angular2/4, he is able to quickly identify the problem.
Awesome mentor. Super clear and helpful.
Great mentorship. Very clear explanations, great examples and a ton of knowledge and experience. Highly recommend!
Ladna was incredible. Extremely clear, help and knows so much. He went above and beyond helping me, explaining clearly, brainstorming with me and guiding me through my problems. What an amazing mentor. Thank you Ladna!
Great job. Needed less than 5 minutes to diagnose the problem and point to the solution right there.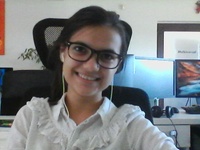 Awesome mentor! Thank you for your patience and for explaining to me everything so clearly! :)
Nice and helpful person, Thanks a lot
Dec 2017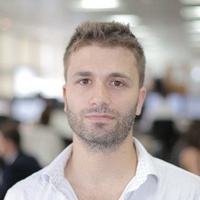 Excellent - got straight to the issue and very clear explanation.
I've now worked with Ladna several times as I work on a final assignment, which is an Angular/Express application. He has shown me how to troubleshoot and how to write better code. He's also helped me understand concepts that I didn't otherwise understand. I heartily recommend Ladna to anyone who wants to understand the code they are trying to write.
Ladna is very knowledgeable and helped me to quickly fix Angular issues, highly recommended.
Clear, understandable and fluent in English! Excellent problem solver. I look forward to working with Ladna again.