Deryck Henson
Web developer, Linux server admin
Average Rating
5.0
(7 ratings)
Dec 2014
Deryck knows his stuff - gave me some insight into a strange javascript issue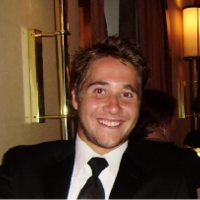 Very helpful. Took the time to explain it to me as well.
Nov 2014
Very helpful and knowledgeable about Drupal!
Oct 2014
Great Mentor, Thanks a lot for the code review and advises given :)
Deryck was great and answered my question (and others) quickly and effectively. Gave very clear responses to all of my questions.
Sep 2014
Very quickly solved my problem.. within 15 seconds of me showing my code!!!!
Great mentor, willing to work through problems in a constructive and illustrative manner.