Not looking for Kvm Developers? Find other types of developers:
View Profile
Freelance Kvm developer in Foz do Iguaçu, Brazil
A coder who cares about UX w/+15y of experience and published apps. I can help w/ Node, Angular, Meteor, Vue, Swift, Smalltalk
Having covered a wide diversity of problems I can help you to go far with VueJS, AngularJS, Meteor or nodeJS. I'm currently involved in fullstack and mobile projects. Some of them Ionic-based. My favorite thing? JavaScript. Cool unusual languages? Smalltalk. Also doing html5 Single Page Applications. I even made a framework to get really productive: http://github.com/flow-stack/flow. I've implemented http://airflowing.com using Seaside as foundation and my own framework on top of it. It's horizontally scalable and its object database is ACID compliant. Airflowing was a SaaS for service companies. I have a strong bias towards designing User Experiences that makes sense, Design Thinking and fast prototyping. I advise and develop in different startups. My day to day work is to help in rem...
View Profile
Freelance Kvm developer in Seattle, United States
Professional developer with amateur passion
I'm a professional business software developer and integrator, with roots as a hobbyist. My job demands that I learn and think on my feet, and solve problems without mentoring and guidance. The projects I've worked on have ranged from firewall appliances and caching proxies to machine vision and robotics. Writing code is both my job, and my passion, and I'm excited to see where your needs take us.
View Profile
Freelance Kvm developer in Bucharest, Romania
LAMP and Sphinxsearch expert
ex- Lead Support Engineer at Sphinx search.
View Profile
Freelance Kvm developer in Lagos, Nigeria
Solutions Architect and Developer Mentor
Tofunmi has an exceptional understanding of engineering and technology. He is highly motivated, innovative, confident, flexible, resilient and hardworking to produce solutions. He is also vast in Software engineering after acquiring valuable and transferable skill sets from internship, professional working environments, research & development and community services both as a product manager and a programmer.
View Profile
Freelance Kvm developer in Choisy-le-Roi, France
SysOps/DevOps Specialist and BigData architect
I am an experienced systems administrator who knows to adapt to this changing computing's world. I can script and develops in python language, BASH and korn shell. Feel free to let me take care of your information system.
View Profile
Freelance Kvm developer in Seville, Spain
DevOps - Virtualization Technician
I work with virtualization technologies (Docker, OpenStack, LXC, KVM) and task automation (shell script, Python, PHP) every day. Sometimes, I perform tasks monitoring, optimization and troubleshooting of services in production.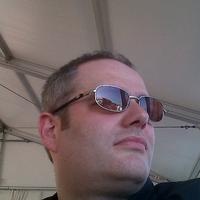 View Profile
Freelance Kvm developer in Torre Boldone, Italy
IT Architect
Solid background in the Information and Communication Technology field; experience acquired with top market Italian and European players (Telco and Enterprise Market). Specific competence on deployment and placement of value added ICT services and security systems. Specific technical knowledge in System Integration for OSS (Operational Support Systems); deep knowledge in System and Network infrastructure Design and Planning (for both Physical and Virtualized environments) Consolidated many-years project management and consulting approach to the customers. Product marketing and IT architectural design, technical and business development pre-sales Bid management Project management on mission critical tasks Operational procedures Infrastructure design and planning Hardware and Softw...
View Profile
Freelance Kvm developer in Kusadasi, Turkey
Sr. Developer & DevOps at Doktorsitesi.com
I am a 37 years old Developer & Computer Scientist who works with passion & add values to projects participated in. Linux enthusiast.
Are You a
Kvm
Developer?
Get paid while making an impact. Become a Codementor for the next wave of makers.
Apply Now