Find a mentor

Web Programming

Mobile App Programming

Programming Languages

Data Science /Engineering

Database /Operations

Others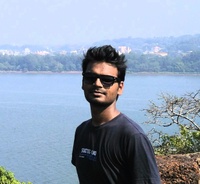 Amit Kushwaha
Machine Learning Engineer, A Problem Solver
$15.00
For every 15 minutes
Github repositories
image_text_reader
The module extracts text from image using the tesseract-OCR engine. Generally, text present in the images are blur or are of uneven sizes. The image is pre-processed for better comprehension by OCR. This module first makes bounding box for text in images and then normalizes it to 300 dpi, suitable for OCR engine to read.
ConnectingDots
1. Perceptron: The very basic entity in Machine Learning. It's training and weights update in code. 2. Image Aesthetic Assessment: Determining the aesthetic content of an image. The network defined use Spatial Pyramid Pooling. 3. Image Classification: Alexnet architecture in Keras for image classification. Find more here
Image Aesthetic Assessment
Image Aesthetic Assessment using Deep Learning. The defined network takes the complete image instead of fixed or re-sized input. This makes the network to learn for original image composition.
Understanding CNN (Part 2)
This is the continuation of Part-1 of this series. if you are just started in the subject please review the Part-1 (http://amitkushwaha.co.in/understanding-cnn.html) of this series. Training...
Understanding CNN (Part-1)
Let's start with the most basic element of Neural Network - Perceptron. Perceptron The elementary entity and basic form of neural network which can also learn. The development owes to a biological...
Average Rating
5.0
(4 ratings)
Fast, friendly and efficient mentor, before and after support is superb. i will consider him more and more in the future.
Kushwaha is very knowledgeable and very professional. He has been able to solve the problem very quickly.
Amit was deeply knowledgeable about the subject, and an energetic instructor. Amit had some fairly comprehensive resources that he developed himself which made the session very effective. I felt like I got more out of the session that I thought I was going to get, and my path towards solving my deep learning problem has been well and truly paved. thanks!
Great to work with! Very fast and very helpful!