Ryan Kuhn
Win32 API, .NET, C#, all around expert with 20 years of programming experience. If I am showing as offline, message me and I will respond ASAP!
Average Rating
5.0
(17 ratings)
Sep 2015
patient, professional and calm - keeps going until a solution is found.
great guy, really precise communicator, would use again.
I've been using Ryan for months and will continue to do so. He's fantastic
Apr 2015
RYAN IS SUPER HELPFUL!!! BEST EXPERIENCE
Ryan continues to be an excellent resource. I've used him many times and will continue to use him in the future. With his help, there hasn't been one issue I haven't been able to resolve. A++++
Mar 2015
Very Knowledgeable and helpful. Great at breaking down problems and explaining them well.
Greatest mentor around. This guy knows his stuff. Polite, helpful, comical. 10/10 would come back again!!
Feb 2015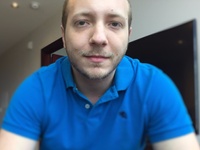 Ryan was extremely knowledgeable and helpful! Very willing to help. What I loved the most is his thoughtfulness to really understand the problem before jumping right into it. I will definitely look for Ryan again if/when I have more issues.
Ryan is one of the most knowledgeable C/C++ developers I've ever met. I will continue to consult him whenever I've reached my knowledge threshold regarding C and its best practices.
I was trying to re-learn some C/socket programming and was starting to feel stuck. Ryan was exactly what I needed. He's very knowledgeable and I'll be using him again. Worth every minute.