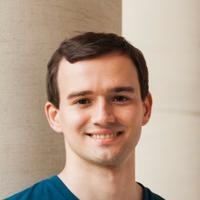 Krzysztof Zienkiewicz
Developer with a passion for testable, performant, and clean code
$25.00
For every 15 minutes
First of all, I go by KZ so you don't have to hurt your tongue trying to pronounce my name :) I mostly work on the JVM in Java and Android (and recently Kotlin which is by far my favorite!!!) I have a strong theoretical background as well as almost a decade of practical experience. I love learning as much about a topic as I can so I consider myself an expert in the areas I invest my time into (JVM memory model, concurrency, object layouts, etc.). I practice Test Driven Development wherever practical and am a disciplined debugger (I once spent a better part of the day tracking down what turned out to be an equals/hashCode mismatch in legacy code). I'm also extremely passionate about language design and attempt to evangelize new constructs to whomever will listen :) I look forward to working with you.
Java
- 10 years experience
I've been writing Java for almost 10 years so I've had a lot of experience with most parts of the language and frameworks. Currently my code is deployed inside the core of massive scale hadoop jobs. I specialize in writing performant and memory efficient algorithms and data structures (not the easiest thing to do on the JVM) without sacrificing the maintainability of the overall architecture. I also have a deep understanding of the Java memory model and excel at parallelizing existing sequential code. I love Test Driven Development as well as educating colleagues about new Java features (Yay, Java 8 lambdas and streams).
In my years of Android I've converted popular iOS apps as well as developed new apps from scratch. I excel at writing memory-leak-free apps with proper concurrency management so the user experience doesn't lag when scrolling long lists. I write testable app components using Clean Architecture and Model View Presenters while keeping wiring code neat with dependency injection best practices. I've integrated with some of the best REST APIs as well as some that still give me nightmares.
I love language design so I've been tracking the development of Kotlin since 2014 and using it since 2016. I absolutely love Kotlin. It's my go-to language for the JVM these days. It's super expressive yet concise with first-class support for properties, delegations, extensions, data classes, functional idioms, and now coroutines! I've worked on mixed Kotlin-Java codebases as well as pure Kotlin ones.