Not looking for Koa Developers? Find other types of developers: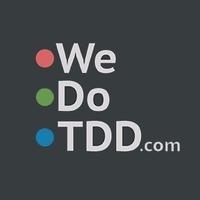 View Profile
Freelance Koa developer in Palatine, United States
Software Crafter - Front-end: React, Backend: NodeJS, Test Driven Development
Hello! I'm here to mentor you! Code is not always easy. Lets pair and learn! See an example of one of my sessions ================================ Want to know what it's like to be mentored by me? Check out this small segment of a 1 hour mentoring session I did with someone who wanted advice on how to improve their tests, how to refactor some of their code to make it testable, etc: https://www.youtube.com/watch?v=Z4v045UDUAg Disclaimer ========= We will treat each other with respect. Point being, I'm a very nice guy while I mentor. But...Don't come to me if you're expecting me to do all your homework or knock out all your code fast and then bitch if I don't. I've had a user like that before and I don't mentor cry babies. This isn't Stack Overflow. This is mentoring. You willl def...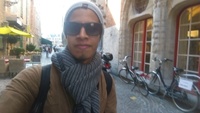 View Profile
Freelance Koa developer in Tegucigalpa, Honduras
Full stack developer. Any problem is just an opportunity to get creative.
World traveler, music geek and creative coder. I'm a full stack developer with emphasis in front end technologies Currently working in a machine learning project. I also like to combine art projects with technology :)
View Profile
Freelance Koa developer in Taipei, Taiwan
PureScript/Haskell/React enthusiast, author of react-google-maps
Tom is a JavaScript expert who has passion in creating reusable UI components with React.js. He also likes to use flux to organize complex business logic using unidirectional data-flow. He has backend experience in node.js and Ruby on Rails. https://www.tomchentw.com/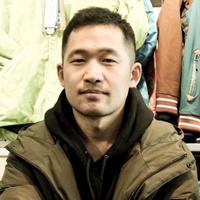 View Profile
Freelance Koa developer in San Jose, United States
Full Stack Consiglieri - I turn your ideas into working solution
As a full-stack web developer, Vin understands the importance of proactivity and process. Through the ups and downs of his programming career, he's learned the importance of reliability and accountability. He specializes in 3-R tech stack (Ruby on Rails, React, and Redux) to help clients make their businesses and lives better.
View Profile
Freelance Koa developer in Rychnov nad Kneznou, Czechia
Full-stack (React + Redux) web developer
Making all kind of software with edge technologies since 2000. My path to javascript was long. I'm starting with Pascal, hacking bits in assembler, then going to C++, switched to Linux, then learning other languages (SQL, LISP, Simula), when .NET arrives C# for a year. I also studied parsers and grammars of many and many other programming languages and figured out that most universal and well known is javascript. I discover node.js when was in 0.6 version. Now I'm interested in React client and server applications.
View Profile
Freelance Koa developer in Ko Samui, Thailand
JavaScript hacker, developer evangelist and a wannabe rockstar
I started as a Ruby on Rails enthusiast, but around 2010 I've turned to the JavaScript world, and never looked back. Currently I prefer to work with MEAN stack - that means MongoDB, ExpressJS, AngularJS and NodeJS. It's a really productive ecosystem, easy to hack on and libraries for everything imaginable. I still remeber where I came from though, and I admire the clean design and elegant minimalistic solutions which the Ruby community always advocated for.
View Profile
Freelance Koa developer in Mililani Town, United States
CTO at Charit.ee Inc.
I'm working on all sorts of interesting stuff. Process optimization, infrastructure automation, full stack development. Writing lots of JavaScript, both server and client side. Playing around with things like ReactJS. An aspiring vim user. Currently looking into things like Solr, Elastic Search, InfluxDB. Curious about functional languages, like Erlang, Haskell. I think that CSP is cool, but have not had time to read RnRS and CLHS yet. Scala, Go, and Rust look interesting to me. Would like to try myself with AWS or any other cloud. I run my own server infrastructure. Avid linux user since 2000. I attend all sorts of meetups in Greater Vancouver area, so catch me there. Started TA-ing recently with folks at Lighthouse Labs. Great vibes. I love teaching people everything I know.
View Profile
Freelance Koa developer in Tampa, United States
Full-stack web developer and a Python wizard
An established Pluralsight author - https://app.pluralsight.com/profile/author/bo-milanovich Proud to be the author of the 4th most popular course on Pluralsight called "Python: Getting Started". A full stack web developer with a completely modern approach. Let's build an API server (using Python or C#) together to handle the data and let the frontend (Angular, Backbone, Vue) take care of everything else for us! Or how about we work with Python and build some cool things like web apps, desktop apps, scripts, maybe automate some boring stuff?
View Profile
Freelance Koa developer in Belgrade, Serbia
Senior Full Stack JavaScript Developer
I am an experienced and passionate developer with a degree in computer science. My expertise is in the field of Web applications with a focus on architectural design, user experience, and performance.
View Profile
Freelance Koa developer in Curtis, United States
React / React Native / Node
I work with Node, React, React Native, KOA, and all things Javascript. My focus is on front-end, mobile, and user experience design. My background came from C# MVC plus many other paths over the last 20 something years. You may recognize my name from my previous speaking arrangements with Microsoft or from Larry Roof's books (WROX). I was awarded the "Best of Miercomm" award for my design and implementation of NEC's unified communication client, and all those loyalty kiosks in GameStop stores were designed and written by me :) You can find me hanging out on my open source projects: Defunctr, and ThunderFlurry. I am also a contributing member to Keystone, React Native, and a few others.
View Profile
Freelance Koa developer in Arlington, United States
COO at Castaway Labs, UAE
Communication Systems Engineer and Software Developer; Been working on web apps and infrastructure for 5 years now. Current employers/contractors hire me as an expert at Node, Angular and React (*.js) and Go. Additionally I have done and still do DevOps/Support for several businesses (on contract). I have taught Python to high-school students in United Arab Emirates under the British curriculum, for 2 years. I've worked with kernel and low-level programming in C on different architectures. Apart from all of that, I know Java and Ruby as well.
View Profile
Freelance Koa developer in Atlanta, United States
Senior Web Developer, Application Architect, 15+ years experience
I am a senior web developer, specializing in backend/API development. I strive to strike an appropriate balance in my work between production and perfection, the pragmatic and the ideal. I love design discussions, weighing trade offs and coming to practical decisions that move us forward to implementation on firm ground. Known among my peers for quickly finding application to everyday problems from theoretical/philosophical foundations, I am a go to person for things like REST/Hypermedia API design, HTTP, caching, testing strategies, program correctness/software verification, code reviews, code quality, and software architecture.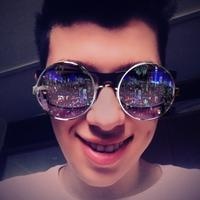 View Profile
Freelance Koa developer in Southampton, United Kingdom
Full-Stack Developer, fell in love with programming at the age of 12.
Young and experienced developer, passionate about coding, startups, science and design. I love to work with technology, be it a programming language, a cool gadget or a robot. I like to learn, discover and make stuff. In my free time I read, swim, sleep and play computer games.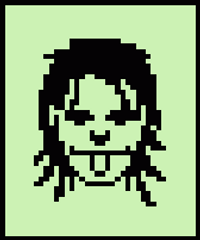 View Profile
Freelance Koa developer in Irvine, United States
Senior Architect | JavaScript/React/AngularJS/Node
I am a software architect with over 12 years of experience in software development. I am currently the CTO of a US-based startup building a mobile test automation platform. Previously I worked as technical director and developer in several large and small companies. My current focus is the JavaScript ecosystem. I have extensive experience developing single-page applications and APIs with ES2015, AngularJS, React, NodeJS, Express,

Koa

and MongoDB. I am also well-versed in application deployment, scaling and operation with AWS, Rackspace and Linode. Before shifting to the JavaScript stack, I spent many years working with Java, Ruby and .NET. I had been recognized as a Microsoft MVP for 5 consecutive years for my contribution to the .NET development community. I also taught advanced sof...
Are You a
Koa
Developer?
Get paid while making an impact. Become a Codementor for the next wave of makers.
Apply Now