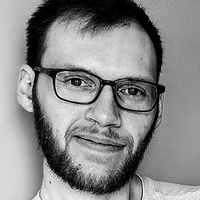 Ilya Radchenko
Full-stack Ember.js/Node Web App Developer
Average Rating
4.4
(7 ratings)
As usual, Illya was able to help us work through issues, pausing to explain things as we went along.
We couldn't figure out a nagging issue but Illya has been really helpful troubleshooting and providing loads of other tips along the way.
Excellent! He got up to speed quickly and identified what had to be done and did it.
Illya does a fine job helping me learn Ember. He is knowledgeable, patient and reliable!
Ilya was professional and knowledgable. It took me a while to get him up to speed on the issue I was working through. It took a while because I felt the need to show him multiple pieces of code, not because he didn't understand. I wish this app would let you and the mentor review things, and when the mentor is ready, they can be "on the clock". Anyways, I would recommend Ilya for future Ember questions. Extremely helpful.