K Krishna Chaitanya
$30.00
For every 15 minutes
Krishna is a Masters from IIT Kanpur and has been in software engineering for more than 4 years and in advanced data sciences for around 2 years. He has hands-on working experience on the entire life cycle of the data – from building front systems, building/maintaining data-warehouses, descriptive reporting, visualization and high end analytics. He has been executing projects in the filed of mobile ads optimizations, Game loyalty systems, portfolio optimization etc. His proficiency extends from usage of algorithmic technique to usage of Hadoop and other Big data technologies. Data Analytics Projects: Song Recommendation System - have developed a Song Recommendation System which recommends songs to people based on their listening history Game Loyalty Program - Identify most loyal customer for the gaming company based on its customer's details and their previous game preferences. Stocks Portfolio Optimization - to identify the best portfolio from the available stocks by minimizing risks and get best returns. Working on ads revenue optimization - to optimize revenue based on the adstream data by modeling and improving click through rate of impressions and conversion rates of advertisements.
Working as a Data Scientist from past 3 years in different organisations primarily in Advertisement domain. Have good experience in executing data science projects.
Working extensively in machine learning domain for past 3 years. Have put many machine learning models into productionl
Worked on image classification, tv script generation, face generation, language translation, and teaching a quad-copter fly.
Extensively worked on scala and spark for the past two years. Built machine learning models for varied data sets.
executed many projects in R. Wrote Page Rank Algorithm in R and put it on github. Sales Forecasting, Recommender Systems, Kaggle competitions are the few areas where I used R extensively
Worked as a Software Engineer for 2 years on Java, HTML, GWT and CSS.
has worked on Java for 2 years. Used GWT as a toolkit to build UI
Scala
- 2 years experience
Extensively worked on scala and spark for the past two years. Built machine learning models for varied data sets.
As a Data Scientist, I have been using statistics for day to day activities at my work in different organizations.
Have been executing Big Data projects from past 2.5 years.
Average Rating
5.0
(4 ratings)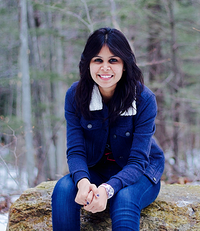 Krishna is an amazing mentor. He was patient and very helpful in solving my doubts.