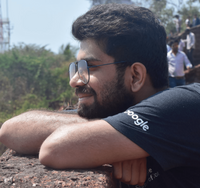 Kuldeep
Ethics, emotions and self-pride driven individual.
Average Rating
5.0
(12 ratings)
Feb 2018
Good work from Kuldeep. Give the guy an image of what you want in the UI and he will deliver exactly what you sent him. Nice clean code too.
Sep 2017
Kuldeep is well worth his time and very helpful.
Very helpful and patient, thanks heaps
Kuldeep was great and was relentless in helping me solve my problems
Once again, Kuldeep has done a fine job. He is propelling my project forward and simultaneously helping me to learn the inner mechanisms. Brilliant work done in a very tight timeframe
Brilliant once again - I am actually having him take a look at pretty much every aspect of my code base and build on it so expect many more reviews to come!
Kuldeep took great care to understand the problem (in this case a tricky react/redux issue) without any commitment on my end. He gave me advice and, when we decided it was a good fit, implemented his solution with best practices and at breakneck speed! Excellent work!
Jul 2017
Excellent, very satisfied.
Feb 2017
Kuldeep did the tasks as described the first time! Very professional and would highly recommend.
Jan 2017
Kuldeep is a great programmer and mentor and is helping my realize my dreams! ;)
Was willing to figure out my problem prior to asking for a session (as opposed to others) Very good explainer. Would hope he continues to be on here, he was just great!