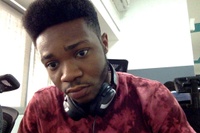 Taiwo Kingdom
Passionate about building innovative solutions for the web and mobile.
Managing State with MobX
From this post, you will learn what MobX is, what it is useful for, the benefits of MobX, and some major MobX concepts. We will then go through a quick tutorial describing briefly how to use MobX in a React application.
Build a Cryptocurrency Tracker with Vue.js
As cryptocurrencies continue to grow in popularity, the value of cryptocurrencies can vary greatly over time. If you're lucky, some coins bought for a handful of dollars a few years ago can be...