Not looking for Kibana Developers? Find other types of developers:
Hire Now
Freelance Kibana developer in Gaithersburg, United States
Senior iOS and Backend Developer
I am a Web Developer with expertise in Django, Rails and many more technologies. I love challenging projects and learning new things. Last year, I was the Lead Developer for a realtime Django project with Pythonic implementations of socket.io, postgresql, and angular.js. I am currently working as a Full Stack Ruby Developer at Ginza Markets Inc. Our main product is an innovative SEO and SEM application. www.ginzametrics.com I also have experience with other tools like fabric, capistrano, chef and all system administration tasks.
Hire Now
Software Architect and Craftsman
I have 17 plus years experience building highly scalable enterprise applications. I have several years experience as a Software Architect and Agile coach. My primary skills include scala, akka, akka-http, apache spark, jdk8, spring, play2, elastic search.
Hire Now
Freelance Kibana developer in Lawrence, United States
Self motivated engineer with over 20 years experience in a variety of industries.
I am an experienced engineer with expertise is Full-stack development using java, JavaScript, and related technologies. I have experience integrating and developing within a number of data stores including PostgreSQL, MySQL, oracle, hsql, Elastic Search, and others. I prefer back-end work but am versatile as my skills support every part of the stack. I have also had significant experience in management and architecture of development projects.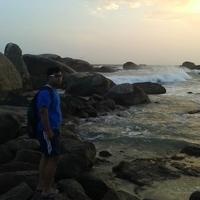 Hire Now
Freelance Kibana developer in Indore, India
Senior Full Stack Software Developer and R expert
I am 2010 graduate batch from Michigan State University having Bachelors degree in Mathematics. From then I have worked with a breadth of companies from software giant EBAY to a 1 year old startups. In EBAY, I have lead a team of 4 engineers. I have solid grasp of software engineering and worked with very interesting technologies.
Hire Now
Freelance Kibana developer in Ashburn, United States
Anything from iOT to backend and websites: Arduino, RaspberryPi, Lora, C++, Python, Node, Java
Stuck with a decision or a bug? Let's move forward with it! Startup experienced. Backend developer, automation, and deployments.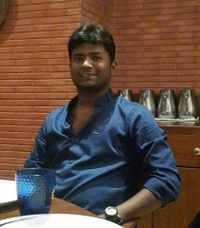 Hire Now
Freelance Kibana developer in Frankfurt am Main, Germany
The Debugger
Just got placed at Goldman Sachs as Software Developer. I have been coding for last 4 years and my interest are OS, DCN, data structures, algorithms, competitive programming, REST APIs, Backend Development. A mug of coffee and my laptop is all what I need for myself.
Hire Now
Freelance Kibana developer in Levallois-Perret, France
Data Scientist
I'm a Data Scientist at iGraal, Paris - France and also a spark and scala fanatic and evangelist. I'm mainly work on Scaling Ranking and Recommender Systems. I'm also part of the Awesome Spark team (https://github.com/awesome-spark).
Hire Now
Freelance Kibana developer in Bengaluru, India
The DB guy - I know a lot about database systems.
I have a knack for problem solving, and have been working as a professional software engineer for the past six years. Besides a deep technical skillset (I have co-authored some of the leading open-source libraries on the topics of Elasticsearch, React and React Native), I also bring an effective communications skillset (I lead a team of six software engineers and designers spanning three countries today) and understand the principles of project management first-hand. I also am a startup founder and empathize with the challenges that a business decision maker faces.
Hire Now
Freelance Kibana developer in Milan, Italy
Python Data Engineer
I'm the data team lead for an adtech startup. I do data science and data engineering using Python, AWS services, and Elasticsearch. I'm a data science and data engineering generalist, with infrastructure experience, and deep knowledge of Elasticsearch and Python. In the past, I've been a backend developer, full stack developer, and a PhD student in Natural Language Processing (focus: automatic text summarization). I also work occasionally in Node.js. My undergrad degree is in Linguistics, and I have a masters degree in computer science.
Hire Now
Freelance Kibana developer in Valladolid, Spain
Ruby on Rails, Angular, Big Data and Machine Learning developer
I am a passionate and proactive person who continuously searches for the most cutting-edge technologies when solving complex problems. I'm extremely familiar using Angular and Ruby on Rails as a powerful web pair, complemented with other modules such as D3.js. I'm also very comfortable working with Elasticsearch, Hadoop, PySpark, and machine learning.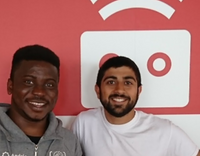 Hire Now
Freelance Kibana developer in Lagos, Nigeria
Software Developer
I love to cook, and if you've watched some of my tutorials, I like using cooking as an example. I also like to cook good and quality code that are easily maintainable and scalable in the long run. Aside coding, I write fictional stories, love swimming and trying out risky things. Life is short so I live on the edge. I am also a good teacher and an obedient student, I love to pair program with anyone willing to. I so much believe that knowledge is not found in one place or one individual, you can find knowledge in anywhere even in places where you list expect.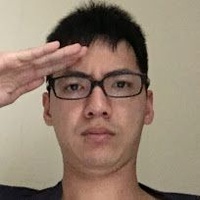 Hire Now
Freelance Kibana developer in Taipei, Taiwan
Back-end Developer @ Codementor, I like hotpot 🍲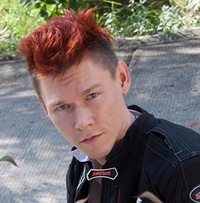 Hire Now
Freelance Kibana developer in Bangkok, Thailand
Sr. Full-stack Web Developer (~20 year experience in coding)
I am an experienced full stack developer. I've started programming about 20 years ago. Often I make projects from scratch, so I have experience in all areas of development process from ideas to launch. My main tools are Laravel and Vue.js and I'm switching a little to Go (Golang) for some load-intensive tasks. Best tasks for me: backend Laravel or Go with TDD. Lately I'm excited about ElasticSearch and it's ability to adapt to almost any search-related tasks. Would love to use it again. I love to learn new tech. Really. My LinkedIn profile has some code samples and screenshots: https://www.linkedin.com/in/vasiliy-bondarenko/
Hire Now
Freelance Kibana developer in San Francisco, United States
I'm a software engineer well versed in Ruby, JavaScript, and DevOps.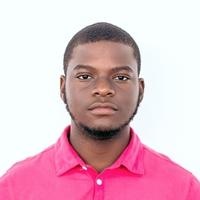 Hire Now
Freelance Kibana developer in Lagos, Nigeria
DevOps engineer
I enjoy automation and making life easier for myself and engineers around me. I have experience using Javascript (Angular.js, Express.js, Node.js), AWS, Ansible, Nagios, Nginx, Kubernetes, Prometheus, Grafana, Concourse CI, Alertmanager, Docker and other Devops tools. I enjoy DevOps and looking to help if you're stuck!
Are You a
Kibana
Developer?
Get paid while making an impact. Become a Codementor for the next wave of makers.
Apply Now