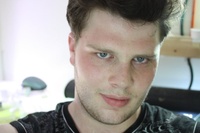 Kevin Turnbull
Project Manager and Development Lead
$20.00
For every 15 minutes
I live in Ottawa, Ontario, Canada. I'm lucky to work with 2 former winners of Top 40 Under 40 awards as ranked by the Ottawa Business Journal who provide both the mentor-ship and the resources necessary to excel at my job. I work with a team of skilled developers, designers and system administrators to build a wide variety of tools for solving specific business challenges. While I do help with building marketing, sales and promotional websites my preference is for complex systems with multiple stakeholders exchanging highly detailed data. When these systems are designed and integrated really well – the labor savings or increased insights for the involved organizations can be huge. My work day typically consists of acting as a liaison between clients with specific business concerns and developers who either solve the problem or make the idea a reality.
Average Rating
5.0
(4 ratings)
Very helpful! Understands the problem.
Kevin is a very patient mentor and stayed on the line with us until the code worked. His approach to coding is very clear, particularly for newcomers to physical computing allowing us to trace back his steps in order to gain a better understanding of the workflow of the project. From the start, he was extremely proactive to ensure that our software component would work harmoniously with the hardware component. During troubleshooting, Kevin was able to come up with solutions on the spot keeping our workflow as efficient as possible. We thoroughly recommend Kevin and hope to work with him again.
Incredibly helpful and skilled. We hired him to help clean and debug some very messy code and he did so quickly and extremely efficiently. Will definitely hire again.