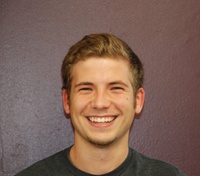 Kevin Kononenko
Expert at teaching JS, CSS, HTML basics
I learned code via web tutorials, so now I want to give back! Specifically interested in helping beginners get through the most challenging part -starting out! I write tutorials on Medium and teach in the Boston area. I use creative and approachable analogies to help students understand the entire system, rather than simply memorizing. https://medium.com/@kevink
Self-taught web developer. Have built multiple sites with D3, Google Maps, Express, React etc. Now building tutorials that teach JS via analogy and imagery.
Been writing CSS for 3 years. I now write tutorials that teach the most challenging parts via analogy and imagery.
Basic JavaScript Development Tools Explained By Cooking In A Restaurant Kitchen
Use this visual guide to understand common JavaScript developer tools like NPM, Webpack and Babel.
CSS Positioning Explained By Building An Ice Cream Sundae
This visual explanation will help you understand CSS positioning.
Model-View-Controller (MVC) Explained Through Ordering Drinks At The Bar
This visual tutorial will help you understand the concept of Model-View-Controller.
VIEW MORE POSTS