Find a mentor

Web Programming

Mobile App Programming

Programming Languages

Data Science /Engineering

Database /Operations

Others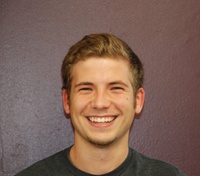 Kevin Kononenko
Expert at teaching JS, CSS, HTML basics
I learned code via web tutorials, so now I want to give back! Specifically interested in helping beginners get through the most challenging part -starting out! I write tutorials on Medium and teach in the Boston area. I use creative and approachable analogies to help students understand the entire system, rather than simply memorizing. https://medium.com/@kevink
Self-taught web developer. Have built multiple sites with D3, Google Maps, Express, React etc. Now building tutorials that teach JS via analogy and imagery.
Been writing CSS for 3 years. I now write tutorials that teach the most challenging parts via analogy and imagery.
JavaScript's "this" Explained By Starting A High School Band
This visual explanation will help you understand the concept of "this" in JavaScript.
Web APIs Explained By Selling Goods From Your Farm
This visualized tutorial explains the way that APIs work with a farm analogy.
Traversing the DOM Is Just Like Creating Your Personal Schedule (Visual Explanation)
This visual guide gives an introduction to the DOM and helps you understand how JavaScript and HTML work together.
VIEW MORE POSTS