Find a mentor

Web Programming

Mobile App Programming

Programming Languages

Data Science /Engineering

Database /Operations

Others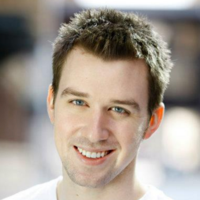 Kevin Farst
Ruby on Rails + AngularJS + iOS = I'm The Mentor For You!
Exploring Swift Closures
If you've done anything with Swift beyond the basics of the language, you've most certainly worked with closures. If you've fetched data from a URL,you probably used the dataTask...
Designing a Button Bar-Style UISegmentedControl in Swift
Start writing here...I've been working on a project and I wanted the neat "button bar-style" design for my UISegmentedControl, where there are no borders around the segments and there's a small bar...
Bringing Behavior-Driven Development to XCode
As a former Ruby on Rails developer, anything I stumble upon that can give me a ride on the nostalgia train with what I'm currently working on will definitely grab my attention. All joking aside,...
Optimizing Change Detection in Angular 2+ By Example
One of the things Angular boasts about is the ability to have automatic change detection by default. Let's take a look at how to utilize that with a movie introduction app.
Creating a Twitter-style Text Counter in Android Using Data Binding
Start writing here...A little while back I attended an Android bootcamp in which we built a handful of apps as we learned. One of the apps we were tasked with building was a [Twitter](http://twitter.co...
Component Interaction in Angular
Read this comprehensive guide on how different forms of communication work and how to use them in Angular.
Subscribing to Form Value Changes in Angular 2
In Angular 2, promises have been replaced with *observables*, which offer a way to subscribe to changes in an asynchronous manner, rather than one-off asynchronous actions. An observable broadcasts a s...