Find a mentor

Web Programming

Mobile App Programming

Programming Languages

Data Science /Engineering

Database /Operations

Others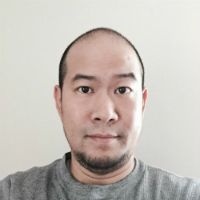 Kenny Lai
Entrepreneur & Software Engineer
Hands-on engineer & architect. Full stack. Startup veteran. Experience in the consumer space, B2B, media and entertainment. Loves .NET (20+ years) and have a new love in apple's iOS swift (1+ years). Enjoys patterns and practices and a huge believer in simplicity. Structuremap, entity-framework and domain driven design are defaults in my projects. Fluent in SQL and no-sql (mongodb).
I'm a career startup engineer who has primarily stayed in a single stack for their entirety of my career. As such, I've seen the framework evolve from .NET 1.1, from webforms to MVC, to Web API. Along the way, i've adopted usage of Inversion of control containers (structuremap), ORMs (entity framework), Domain-driven-design (Introduced by eric evans), standard programming design patterns (singleton, factory, strategy, etc) and more. I consider myself always learning, and always curious about the evolution of software and .NET. I have deep knowledge of debugging, either on a code, server or query level. I'm also a deep practitioner of good, readable code -- and you should be too. Industries i've worked in includes: media, entertainment, prepaid, marketplaces and others.
Built an app utilizing a swift/apple application that connected to a .NET backend.