Freelance Kendo grid Developers Available for Hire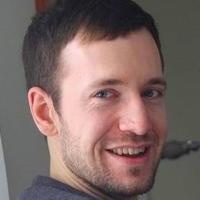 Hire Now
Freelance Kendo grid developer in Toronto, Canada
Full-stack, jack of all trades developer. Games, Websites, Apps, Business software, I've done it all!
I'm a jack of all trades developer who specializes in learning new skills and solving problems quickly. I got my start making games using C# and XNA in 2003 and since then I've shifted my career completely towards programming and software development, though my IT background still serves me well frequently. My true passion is game making and app development which I am currently transitioning to after years of doing it on the side. Professionally I've made Karaoke software, windows services, and web forms applications. I've also worked on some large systems for a financial services company. I created a web application for monitoring daily processes as well as task automation using Kendo UI, windows service's and signalR. I also worked on a massive data-driven financial services suit...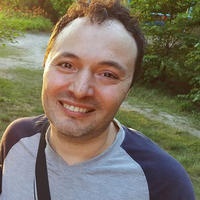 Hire Now
Freelance Kendo grid developer in Kiev, Ukraine
10+ years in Front End Development
I have been in Front End Development since 2000 and done a lot of large and small web projects. The main area of the development - Javascript with AngularJS and Html/Css . I've got a lot of experience in Yahoo/Aabaco Small Business. Also i can help you with WordPress customization. $$ Money-back guaranteed
Hire Now
Freelance Kendo grid developer in Sofia, Bulgaria
learn to love to learn
Web Developer at Leanplum (previously at KendoUI team)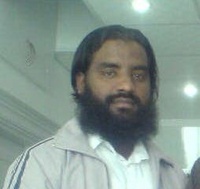 Hire Now
Freelance Kendo grid developer in Lahore, Pakistan
Senior C# ASP.Net MVC AngularJS Developer | JQuery SQL Reports Guru
Over the past 13 years, I have designed, developed and managed a wide range of applications. I have provided complex solutions for top companies including The New York Times, Walmart, Beam, Live Help, Decisions, DigitalRep, Matrix Protection, Knowledge Shop. I am also highly demanding expert for reports, dashboards. Recently used skills: 1. C#, ASP .Net, ASP. Net MVC, ASP. Net Core, CSS, CSS3, HTML, HTML5, Twitter Bootstrap, WebAPI 2.0, Owin, DocX, ZenDesk, APIs, Json, twilio, SVN, TFS, GitHub, BitBucket, Trello. 2. AngularJS, Node.js, JavaScript, Jquery, TypeScript, KnockoutJS, FabricJS, ContentBuilderJS, VideoJS, PhantomJS, CasperJS, Bower, Grunt, Gulp, Jasmine, D3JS. 3. SQL Server, MongoDB, SQL Azure, AWS, Payment Gateways, Worker Roles, SQL, TSQL, MDX, SQL Cube, Stored Procedures, E...
Hire Now
Freelance Kendo grid developer in New Delhi, India
I am a technology geek and have been privileged to work on many challenging technology products enabling complex business requirements. Area of expertise - ASP.NET, MVC, C#, WCF, MS Azure, Sql Server - SOA, REST, SOAP - UI Design & Development (CSS ,Jquery) - Database Development - Web development on .Net Technologies - ORM - (Linq to sql, Entiry Framework) - Architecture - N-tier, N-Layer, MVC, MVVM I am a big fan of efficiency and effectiveness when it comes to Software Engineering. I am strong in agile development methodologies and overall technical leadership with focus on scalable quality oriented development, good adherence to standard coding guidelines & principle, I practice TDD and use tools to manage a complete automated build, release and code management environment.
Hire Now
Freelance Kendo grid developer in Vigo, Spain
Telerik MVP since February 2013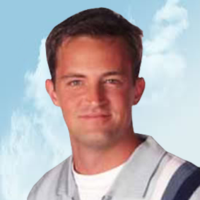 Hire Now
Freelance Kendo grid developer in New York, United States
Ruby on Rails, Laravel, Node.js, AngularJS, PHP Developer
Team Manager, Web programmer Over the last 8 years, we have developed a wide range of websites using PHP, Python, Ruby on Rails, Node.js, MySQL, AngularJS, Javascript, jQuery, HTML and CSS including sites for startup companies, webshopes for businesses. We are building sites on popular content management systems such Wordpress, Drupal, Joomla, Magento, Prestashop. Our main goal is the customer's satisfaction in projects we're in charge of and understanding the client's business goals, requirements and ideas.
Hire Now
Freelance Kendo grid developer in Malden, United States
Senior Software Engineer at Pri-Med
• Over five years of professional experience in design & development of Enterprise Applications, large-scale Client/Server, Internet applications and GUI applications. • Experience in all SDLC phases of project execution including Requirements Study, Analysis & Design, Development, Testing, Bug Fixing, Implementation and Maintenance. • Familiarity with various software tools used for Design & Development such as Microsoft.NET Framework, Visual Studio.NET 2003/2005. Building Web Applications and Windows applications using C#, VB.NET, ASP.NET, ADO.NET. • Good knowledge in Data Base development and expert in writing stored procedures, triggers and function in SQL Server 2000/2005 and Oracle 9i. • Extensively used XML, XSLT and Web Services in various projects. • Developed Hadoop Impleme...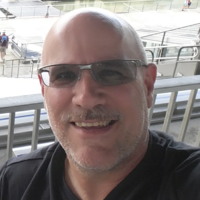 Hire Now
Freelance Kendo grid developer in Boise, United States
Front End Connoisseur
With over 37 years of software engineering experience, I can help you be successful in your UI projects. From UX design to minifying your application, I cover everything in between. My job is to come along-side you to work towards a solution in a peaceful, learning environment. If I can't solve it, it can't be solved.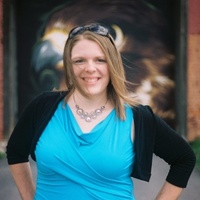 Hire Now
Freelance Kendo grid developer in Rochester, United States
Fullstack .NET developer with a focus in front-end development
I am a Fullstack .NET developer with expertise on the backend in C#, .NET, Web Api and AngularJS, KnockoutJS, HTML/CSS on the frontend. While I'm no designer or UX expert, I have do have a knack for getting into the head of a user in order to make their experience better.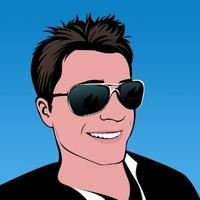 Hire Now
Freelance Kendo grid developer in Lithonia, United States
Full stack application developer
I specialize in full stack development with an emphasis on front end, mobile-first, development.
Are You a
Kendo grid
Developer?
Get paid while making an impact. Become a Codementor for the next wave of makers.
Apply Now