Find a mentor

Web Programming

Mobile App Programming

Programming Languages

Data Science /Engineering

Database /Operations

Others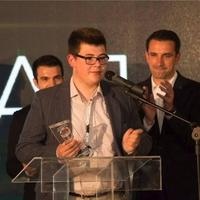 Kelvin Çobanaj
Web & Mobile Software Engineer. Currently doing private consulting. Used to work for a Y-Combinator backed company at age of 15.
Average Rating
5.0
(132 ratings)
Mar 2018
Kelvin resolved the issue quickly and I learned some things.
Feb 2018
Kelvin blew my mind by showing me I could call a python program from a rake task :)
Jan 2018
Kelvin is great with DevoOps too in docker!
Kelvin is also skilled in devops and can help you get up and going with docker. Thanks Kelvin!
Dec 2017
Kelvin helped with a heroku postgres migration issue to another service. Thanks Kelvin!
Kelvin is a javascript master, we cruised through tricky ajax, jQuery, and js tasks
Nov 2017
Always patient and helpful. Kelvin is a great teacher and knowledgeable in so many areas
Oct 2017
Awesome as always. and super prompt.
He solved a difficult issue in a custom PHP project. Much appreciated!
Thanks Kelvin. You are priceless. :) I learn so much each time We have a session
Awesome mentor, he helped me with stuff that I would never have figured out by myself. and very very patient. :)
Good mentor, patient and accurate with his leads
Excellent debugger fixed my problem within a few minutes in a high and proficient manner
Was quick, professional and easy to work with.
Awesome job - quickly solved my problem