Find a mentor

Web Programming

Mobile App Programming

Programming Languages

Data Science /Engineering

Database /Operations

Others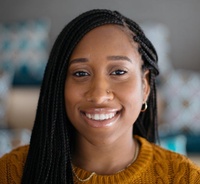 Kaya Thomas
iOS Developer, writer, speaker
$20.00
For every 15 minutes
Currently I'm an iOS engineer at Slack focusing on messaging, notifications and accessibility. What fascinates me about programming is the creative problem solving process and the connection to the users as I work to build an interactive mobile experience. Mentorship has been an important part of my journey and I hope to pay it forward & help others to get through their obstacles & find the joy in coding.
I'm currently a full time iOS engineer at Slack and I've done three internships in iOS and MacOS technologies at Time Inc, Intuit and Apple. I also have my own app in the App Store, as well as other iOS research projects.
I've been developing and launching my app We Read Too to the iTunes App Store since 2014. Because of this I have a good deal of experience uploading and submitting to the App Store.
A directory of childrens and teen books written by authors of color. Launched in 2014 and still active. Over 20k downloads with press features in Forbes, Teen Vogue, Mashable and Glamour Magazine.
Improving Elementary Math Learning Through iPad Games
Senior thesis project focused on how to create effective and fun educational iPad games. Created three mini-games using SpriteKit and UIKit.
Github repositories
goodbye-money-confusion
Resources for those who want to better understand personal finance.
Poetry-Generator
A program that uses python scripts and Carmel, a finite state machine package to generate random sentences and poems.