Find a mentor

Web Programming

Mobile App Programming

Programming Languages

Data Science /Engineering

Database /Operations

Others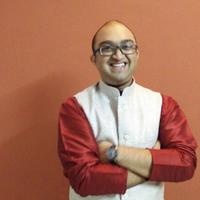 Akshay Kashyap
Back End Developer and Researcher
Python is my all-time favorite language. Use this to build all kinds of tools for classes, research, and personal projects.
JavaScript would be one of best languages, having built several web applications, both front- and back-ends.
Use Node.js for most web applications. Recently wrote a RESTful service for an app.
Have used C for 3D modeling for my research projects. Have also worked on an open-source CAD software in C/C++
Have experience deploying instances on EC2 and using S3 API.