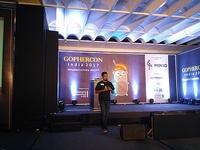 Karthic Rao
Passionate learner, Developer, Writer, Teacher and Musician
Average Rating
5.0
(5 ratings)
May 2018
Excellent mentor! He took the time to help me set up my environment as I was having difficulties and introduced me to a very valuable Deep Learning resource. During our session, he shared several resources that further explained the topic in more detail. I highly recommend him as he is an expert in what he does and this was such a quality session. Thank you!
Apr 2018
Very helpful with answering questions after completion of project.
Mar 2018
Karthic is a hard worker. He puts forth a honest effort and is extremely knowledgeable about AI, as well as the process of consulting in the space.
Feb 2018
Amazing mentor! He not only solved my problem, but took the time to explain the concepts to understand what was going on.