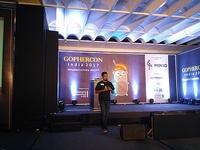 Karthic Rao
Passionate learner, Developer, Writer, Teacher and Musician
$20.00
For every 15 minutes
Series of beginner friendly tutorials on AI
Vechicle detection and tracking
Using advanced computer vision techniques identify and track lane lines on the road from live stream of video under varying lighting and road conditions. Essential part of self driving cars.
Intuitive and practical guide for building neural networks from scratch
Part 2: Using perceptrons to solve university acceptance problem In the last article...
Intuitive and practical guide for learning AI from scratch: Building neural networks from ground up - Part1
Learning AI from scratch, Building neural network without any library, Binary classification, perceptrons
Average Rating
5.0
(5 ratings)
Excellent mentor! He took the time to help me set up my environment as I was having difficulties and introduced me to a very valuable Deep Learning resource. During our session, he shared several resources that further explained the topic in more detail. I highly recommend him as he is an expert in what he does and this was such a quality session. Thank you!
Very helpful with answering questions after completion of project.
Karthic is a hard worker. He puts forth a honest effort and is extremely knowledgeable about AI, as well as the process of consulting in the space.
Amazing mentor! He not only solved my problem, but took the time to explain the concepts to understand what was going on.