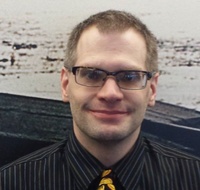 Karl Meiser
Highly motivated developer and DevOps
Highly motivated and out of the box thinker constantly working on web applications and automation both on the Internet side and for internal applications. Specialties: In depth troubleshooting experience with applications written in numerous languages, databases, networking, firewalls, load balancers, and others. Strong oral and written communication skills,. Well learned (Ruby on Rails, Java, AJAX, HTML/DHTML, C, Perl, Oracle, Postgres, MySql, shell scripting, git, subversion, PL/SQL, Chef, etc.)
Seasoned experience using AWS Lambda with numerous AWS services including RDS, Firehose, API Gateway, S3, Kinesis, and more.
Seasoned programmer having been developing for more than 30 years and having experience in numerous programming languages. Expertise in many forms of development, for example, web-site, backend, mysql connected, AWS services, etc.
C c++
- 30 years experience
Extensive experience programming with C since 1985. Work with resolving issues with existing code and build processes as well as new development. Experience creating and maintaining drivers, multi user chat systems, websites, and much more. Majority of experience is on the Unix platform but have done development and troubleshooting on Windows and Macs as well.