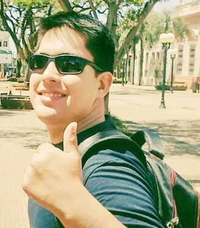 Carlos Almeida
Full Stack Developer & DevOps
$15.00
For every 15 minutes
Hi there! I'm a highly focused FullStack Developer with 5 years' experience working in a variety of developments as a freelancer and as a part of developer's teams, I've been working always from my location as a remote developer. I'm always looking to code to the highest standards to write solid code. I'm continuing learning and using new technologies to improve my work's quality and skills. I'm trustworthy, organized, methodical and with a really good eye for the details. I understand the value of good communication regarding all progress for the whole entire work as a fundamental key to tighten the long lasting relationships. I'm comfortable working either independently or as part of a team. I'm a computer's technician, help desk, support and more too. I've worked around 2 years for the IT Department of a financial institution. My core skills are: - Html5 / Pug / PSD to HTML template or WordPress template - Css3 / Less / Sass / Scss / Stylus - Php - MySQL - MongoDB - Google Tag Manager / Google Analytics - Twitter Bootstrap - Full responsive for all mobiles, tablets and desktop - Full cross-browsing - Image's improvements for retina display - WordPress Development - IONIC Framework v1 and v2 / ReactNative - Android / IOS - Javascript / EMC2015 - jQuery - Grunt / Gulp - Node.js / Express.js - Bower / Yeoman / Yarn / Npm - Angular.js v1.x / v4 - Coffeescript / Typescript - A/B tests - GIT / SVN - AWS EC2 / AWS RDS / AWS LAMBDA / AWS EB / AWS API GATEWAY / AWS CLOUDFRONT / AWS S3 and more AWS' services - Serverless framework - Linux Servers Will be a pleasure to me can help you in whatever you need to be done! Kind regards!
Average Rating
5.0
(4 ratings)
Carlos is a genius. He was able to help me solve an issue with PHP and Javascript in next to no time, with complete understanding.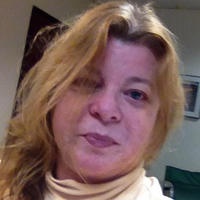 Carlos was able to help me quickly with AWS EC2, and GoDaddy SSL Cert. I had a tricky non standard setup and he figured it out. I am very pleased with his work!
Thanks to Carlos it was possible to have a certificate on my site. Carlos helped me with what we needed in the company, He generate and explain me step by step the process to generate a CSR in the instance AWS EC2 to configure the SYMANTEC SSL certificate. I totally recommend him!
Carlos, he went to much trouble to help me out. A nice guy that can resolve node and API issues quickly.