Not looking for Jwt Developers? Find other types of developers: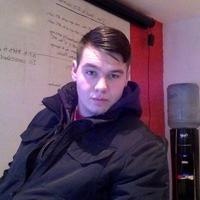 View Profile
Freelance Jwt developer in Chandler, United States
JavaScript and Node.js Ninja, Python Enthusiast, and Distributed Systems Architect.
JSON web tokens or

JWT

are my new favorite cookie. I have written my own

JWT

npm module and use it for single page, and mobile applications.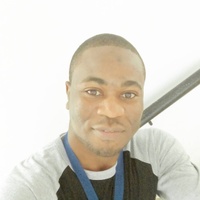 View Profile
Freelance Jwt developer in Lagos, Nigeria
Javascript, Nodejs, and React/Redux Expert
Full-stack Javascript Developer, automated system enthusiast, addictive learner, human capital development advocate, writer, and a software engineer. I love making it easy for people to learn.
View Profile
Freelance Jwt developer in Berkeley, United States
The best products come from innovation through healthy, non-competitive, and agile collaborations.
For the majority of my career (over 15 years), I have focused on enterprise level applications primarily working with Microsoft tools & technologies. I've been working with Node.js, Angular.js, and other similar frameworks. In particular, I have been working with the MEAN Stack (https://github.com/meanjs/mean), and have become a main contributor to the project. Software development problems are not too different but the infinite ways they can be resolved through new innovative methods inspires me. As a consequence, I have abundant experience in learning new technologies quickly. I may not know the definition of every technical term, but chances are I know it well in practice. I've always had the ability to look at a project from bird's eye view and calculate how any change will affect th...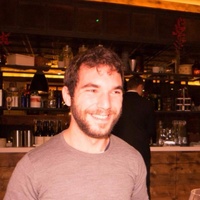 View Profile
Freelance Jwt developer in Covent Garden, United Kingdom
Full-Stack JavaScript Developer
I am an experienced Full Stack Developer, during the decade of my career, I saw the technology change at incredible speed, making me learn a new stack every year. I started working during the time when iframe and tables were "cool", and PHP was "the language of the future". I adopted Node.js in the moment that I saw that was superior to PHP and I never regretted that, from that day every project I develop, was with Node.js. During that time, not only my choice of database transitioned from MySQL (major choice in PHP) to MongoDB and finally to Postgres, redis and Mongo (choosing the right one for the right project), but I also learned that a successful website doesn't use simple queries, but also need that the database needs to execute some code on its side (triggers, functions, ...). I als...
View Profile
Freelance Jwt developer in Liberty Hill, United States
Elixir/Ruby Backend Developer
I'm an experienced backend engineer that has contributed or started multiple open-source libraries in Elixir and Ruby. I have contributions (in both code and bug reports) to Elixir and Erlang. I'm the creator of the IntelliJ Elixir plugin for JetBrains IDEs, and so have experience with interfacing Erlang, Elixir, and Java all together. I enjoy refactoring code and bring it up to the language's community standards and putting in place processes and static analysis to maintain that code quality. I can raise your test coverage, keep your code consistent and help you spot how shrink your code by spotting how to refactor commonalities out.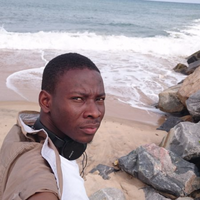 View Profile
Freelance Jwt developer in Lagos, Nigeria
Web and embedded systems developer whose process-driven approach to crafting rich experiences and insights into software and system realization help clients stay ahead of the game.
Well-equipped to aptly adopt the most appropriate technologies, I develop Web Applications and Embedded Software. I am excited about solving problems and delivering innovative solutions that bring about real values. I have got the knack of demystifying difficult concepts.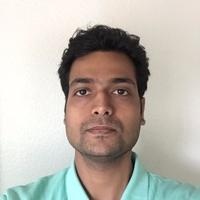 View Profile
Freelance Jwt developer in Jaipur, India
Consultant | Technical Speaker | Startup Founder | Full Stack Developer | Chatbots | AI | Machine Learning | JavaScript | jQuery | NodeJS | AngularJS | MongoDB | MeteorJS | ElasticSearch | Firebase | Android | Ionic | Mocha | Digitalocean | MySQL
** Full Time Consultant, Entrepreneur, Developer. ** ** One Minute Quick Video Intro : https://www.youtube.com/watch?v=ylxt9a-izOw ** Most Searched for Consultant For Chatbots and Voice enabled Apps** ** Have Build Products for Startups and Large Enterprises. ** ** Consult Startups with their Product. ** ** You will not be Charged if i am not able to Resolve your Issue.** **Go Ahead and Schedule a Session with me, I would love to talk to you ! :-) **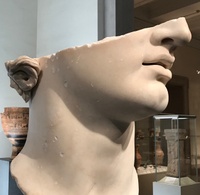 View Profile
Freelance Jwt developer in Lagos, Nigeria
I'm just smart and I like to code.
I am drawn into a world of computers and code and its where I live and breathe. I have delved into numerous programming language and technologies including MEAN and FAN Stack, Ruby, Python, Linux and also spend time hacking stuffs.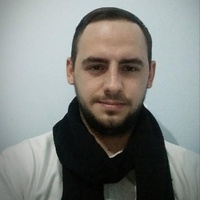 View Profile
Freelance Jwt developer in Tirana, Albania
I want to change the world and I found the source code :) Teaching others through my YouTube channel and my e-learning platform is what I enjoy the most!
Hello my beautiful friend :) My name is Renato Hysa and I am a passionate developer. Currently I am working hard on my YouTube channel providing knowledge to thousand of people that watch my videos daily. The feedback I am receiving is extremely positive, thus I suggest to at least get in touch with me, to send you 2-3 videos to watch from the playlists. 3 things that I love the most are programming, teaching others and psychology. So, I will make sure to teach you A LOT and with my psychology skills (which I hope are good :P) to have a good 1 to 1 relationship :)
View Profile
Freelance Jwt developer in Bucharest, Romania
Young, curious fullstack developer with a focus on Javascript. Promoter of opensource, I help others whenever I can.
As a programmer I also like to stay up to date with everything. Doing this is no easy task in the frontend world. I co-organize Cluj Javascripters, a great meetup group (~1000 members), where friends and I have held around 50 workshops and presentations in the past 1.5 years: https://www.meetup.com/Cluj-Javascripters/ I always liked to share my knowledge and help others. The biggest benefit is seeing the moment people finally truly understand!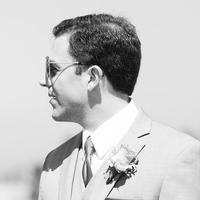 View Profile
Freelance Jwt developer in La Jolla, United States
Technology Entrepreneur - Startup Consultant/Advisor
Passionate, customer-focused serial entrepreneur and technology product development leader for over 18 years. Have worn many hats ranging from writing code and leading teams of developers and designers, to marketing and pounding the pavement, selling door to door. Enjoy building companies and products selling to everyone from consumers up to the largest enterprises in the world. Love leading by example from the trenches and developing stronger teams.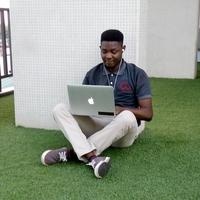 View Profile
Freelance Jwt developer in Lagos, Nigeria
Software Enthusiast
Hi! I'm a Software Engineer with over 5 years of experience building the web. I create experiences for web and mobile platforms, write RESTful apis and work with databases. Hit me up if I fit into your project.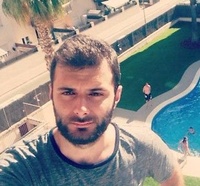 View Profile
Freelance Jwt developer in Skopje, Macedonia
Web developer with React and VueJS frontend experience, and Laravel (PHP) and NodeJS on the server side.
I am currently working both back-end and front-end solutions in Laravel 5 and Vuejs / React. I have always been interested in the whole process of development (incl. deployment) of applications so I found myself enjoying the full stack responsibilities. I am passionate about Node.js and I prefer it for personal and more creative projects. Smooth and continuous development and deployment are main prerequisite for a project of any size so a lot of attention is paid to the build process (gulp + webpack2) and CI (Jenkins, GitLab etc.) with Docker.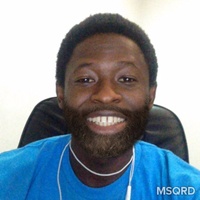 View Profile
Freelance Jwt developer in Moriki, Nigeria
A Passionate Geek.
I have 4+ years of professional Software Development. I am a team player with a passion for innovation, disruptive technology and always welcome constant change.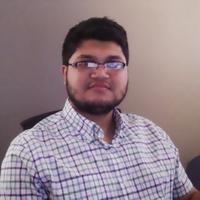 View Profile
K M Rakibul Islam (Rakib)
Freelance Jwt developer in Mississauga, Canada
Top Ruby on Rails Mentor of January - December, 2017 & January - February 2018 (14 months in a row!) at Codementor | Experienced (8+ years) and friendly Ruby on Rails Developer/Mentor (with passion for helping others learn) | 1000+ Sessions
I am the Top Ruby on Rails Mentor of January, February, March, April, May, June, July and August 2016 (8 months in a row) and January, February, March, April, May, June, July, August, September, October, November, December 2017 & January and February 2018 (again 14 months in a row!) at Codementor with 1000+ sessions. https://www.codementor.io/ruby-on-rails-experts I am a Senior Software Engineer from Toronto, currently working as a Ruby on Rails Developer at theScore Inc. I am passionate about helping and mentoring people, especially who are new to the web development and the programming world. I am specialized in explaining core concepts of Ruby and Rails along with the best practices. I focus on the learning experience of my students and make sure they get exactly what they want. I hav...
Are You a
Jwt
Developer?
Get paid while making an impact. Become a Codementor for the next wave of makers.
Apply Now