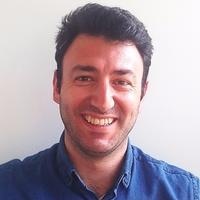 Julien Wazné
CTO |> Architect |> Data engineer |> Data science |> Open Source BI |> Web
For every 15 minutes
Accomplished Business Intelligence consultant motivated by Big Data and Open Source technologies with more than 10 years of experience in the IT industry, known for a personable approach to clients and co-workers as well as for delivering and implementing advanced software solutions to all size businesses. Always searching an opportunity to apply his knowledge and expertise on a larger scale. Innovative and driven, consistent over-achiever, excellent coordinator and organiser, responsible and efficient project manager.
Developing Marketplace orders flows using Pentaho Data Integration
Data flow architecture and pentaho data integration jobs design to deal with orders informations. Retrieving and pushing informations from and to the multi-marketplace plateform Lengow.
Analysis reporting web application for a NLP startup
Developing a reporting web application to generate and export analysis reports based on a mongoDB database. Generation of reports is made by python scripts and exposed as a REST API through the Flask framework.
2018
Client: E Motion Analysis
Average Rating
5.0
(1 rating)
Julien is a talented and knowledgable programmer who goes the extra mile to make sure the clients' needs our meet! Learned a lot from Julien and recommend his work highly! Thank you Julien!