Not looking for Jvm Developers? Find other types of developers:
View Profile
Software Architect and Craftsman
I have 17 plus years experience building highly scalable enterprise applications. I have several years experience as a Software Architect and Agile coach. My primary skills include scala, akka, akka-http, apache spark, jdk8, spring, play2, elastic search.
View Profile
Freelance Jvm developer in Welwyn Garden City, United Kingdom
Full stack Developer specialising on Java with both Architect and Developer hats
Curiosity on what goes under the hood makes you think more and have sympathy on the mechanics involved. Thus over the years I have gathered some valuable insights of how the

JVM

operates with regard to machine architectures and continue to learn and improve everyday.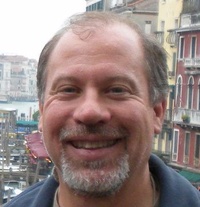 View Profile
Freelance Jvm developer in San Francisco, United States
Assembly Language, Introductory Programming, Compiler Techonology, Instruction Set Architecture , and much more!
My working style: I focus exclusively on 1:1 live mentoring, as my objective is to share the information, techniques, thought processes, and skills to get to the next level. I try to be available for mentoring here Mon-Thurs, usually between 8:30am and 4:00pm, California time. (Occasionally, I can be found online Fridays, weekends, or after hours.) I am new to codementor(.io), but not to programming & mentoring. My preferences are toward mentoring for general purpose programming, especially in the areas of algorithms and data structures, programming principles, programming paradigms, compiler, or instruction set architecture: course work, hobby, or professional! However, I'm not specifically into frameworks, desktop GUI, or browser UI. I can help you write a parser from scratc...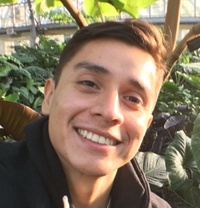 View Profile
Freelance Jvm developer in Chicago, United States
Java Software Engineer
Undergraduate degree in Computer Engineering. Four years of professional Java experience. AWS certified developer.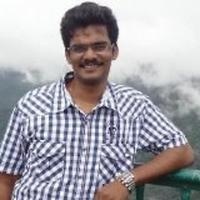 View Profile
Freelance Jvm developer in Mumbai, India
Analyst at a Top Notch Bank in the IT domain
** Having over 8 Years of experience in Software development and design ** * Oracle Certified Java Professional - Java SE 6 Programmer. * Completed M101JS Certification , MongoDB for Node.js Developers. * MapR Certified Spark developer – DEV 360 – Apache Spark Essentials. * Involved in Deployment of applications in Application Servers (Cluster) like Glassfish which involved setting up of all configurations related to the application server. * Co-ordinated for setting up of URL-Redirection, Load Balancing and SSL enabling in Apache Web Server * Experienced in handling Databases Oracle9i, 10g, 11g ,MS Sql Server. ** POLICIES ** =================== * If you are dissatisfied with my service in any way, I will refund you in full * I do not generally charge for the "...
View Profile
Freelance Jvm developer in Centreville, United States
President/Founder at Code Corps
GitHub Repository: http://github.com/jacobheater I am an engaging individual with a strong passion for software architecture. I have excellent interpersonal skills, and communicate well in both oral and written forms. I am a natural leader and have experience in leading a team of developers, client presentations, meetings, and exhibit good leadership characteristics. I have software architecture experience in small and enterprise level applications, and am highly experienced in the SDLC process. I enjoy working in a team setting, in fast-paced environments and leading a team to success. I believe that writing high-quality code is a must, not a nice-to-have, and I enjoy mentoring developers and learning from other people. I am highly skilled in multiple programming languages and platfor...
View Profile
Freelance Jvm developer in Hornsey, United Kingdom
Full Stack developer and architect, 10+ years of experience with Java/JVM eco-system.
Coder, Mentor, Tech freak, Open Source contributor, Passionate about Clean Code and true Agile. Would love to share my knowledge!
View Profile
Freelance Jvm developer in New York, United States
Undergraduate EE Student at the Cooper Union
I'm an undergrad student, passionate about programming and technology, and going above and beyond when presented with the chance to apply my skills in my fields of interest, especially research. I work with Linux and Java on a near-daily basis, and compete in mathematics, science, and robotics competitions as well as computing (including multiple local CS competitions, mainly around Java, and IBM Master The Mainframe).
View Profile
Freelance Jvm developer in Thane, India
Your friendly neighborhood mentor!
Experienced full stack developer and architect (full stack w/ or w/o server-side javascript). Can help you with anything related to software development, including but not limited to coding, design and architecture.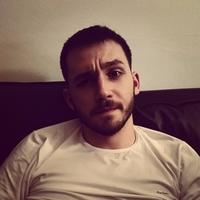 View Profile
Freelance Jvm developer in Niš, Serbia
Founder at Ursus Software
I am a Backend Developer from Nis, Serbia. Passionate about open source software. I mainly develop in Python and Java, but I am also good with other languages and system administration.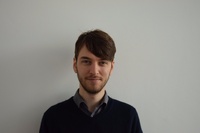 View Profile
Freelance Jvm developer in Berlin, Germany
Experienced Scala/Android Developer | Expert Mentor
I'm a Scotsman who lives in Berlin. I'm a bit of a perfectionist, I'm passionate about producing the best quality software I can. I'm currently doing a lot of functional programming in Android, but I've worked with various different stacks. I have over 10 years experience writing software.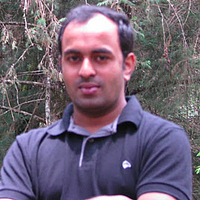 View Profile
Freelance Jvm developer in Bengaluru, India
Clojure, Java, Python developer
Over 15 years professional experience in software design and engineering. Proficient in Java , Clojure , Scheme , C and Python . Ability to respond fast in a dynamic environment and deliver good quality code. Worked successfully as part of local and remote teams. Excelled as an individual contributor solving difficult problems.
View Profile
View Profile
Freelance Jvm developer in Pittsburgh, United States
Senior Software Engineer at Google
Senior Software Engineer at Google Inc. in Search working on the backend serving infrastructure for Knowledge Graph, a massive database of millions of real-world things and billions of connections between them, which is used to power "cards" that summarize information about those things (such as when searching for famous books, movies,TV shows, music albums, celebrities, politicians, places, etc.). In addition to working at Google during the day, I also moonlight as a tutor and mentor. Answering programming questions is a passion of mine, as can be seen from my StackOverflow profile (where I am in the top 0.3% by reputation)
View Profile
Freelance Jvm developer in Berlin, Germany
Experienced Java developer and DevOps specialist
I'm a Java developer with over 10 years experience. Familiar with other languages such as Python, Ruby, and Clojure. I can support also with DevOps topics, automation, build and deployment, cloud and containers.
Are You a
Jvm
Developer?
Get paid while making an impact. Become a Codementor for the next wave of makers.
Apply Now