Justin Obney
Front-end developer. Javascript, Angular, etc...
Average Rating
5.0
(38 ratings)
May 2016
this guy is an AngularJS rockstar. Solved my issue in 15 mins with very little background info.
Mar 2015
Justin is an amazing mentor. At this point I cannot count the number of sessions that I have had with him. During this time he has never fail to give me great advice.
Nov 2014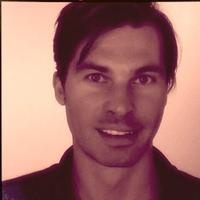 Justin was very thorough and did a great job of explaining every step of his approach and recapping the decisions made...very knowledgeable!
Oct 2014
Justin was able to help me quickly diagnose a possible conflict with another 3rd party module which we are no longer using could have been creating an issue I was facing. I'm hoping that removing that 3rd party module could solve our problem.
Sep 2014
Strong knowledge and presentation skills, was able to walk me through a lot of concepts and answer questions in between.
Aug 2014
Very helpful session. I will use Justin again.
I have completed something like ten sessions with Justin. Each session has saved me a great deal of time. Justin is very knowledgeable and pleasant to work with.
Jul 2014
Working with Justin is always super helpful. I have left kind reviews for him in the past, but I honestly can't say enough of how helpful and easy to talk to he is. Highly recommend working with him!
Working with Justin is always great!
Jun 2014
Justin was super helpful, easy to talk with, explained things as we went along, and really just made the whole experience really pleasant and great.
We were super close to a solution in-house but needed a fresh pair of expert eyes to guide us to the solution.
May 2014
Justin was Awesome. He knew Angular for sure and the php I used, showed me other general programming tips and was in general is a swell dude.
Great feedback! Would consult with again.