Justin Obney
Front-end developer. Javascript, Angular, etc...
At work, I was tasked with re-writing our main app on a very tight turn around. For many reasons, it needed to be a SPA. I convinced management to give Angular a try on the project and haven't looked back. I have since launched 5+ customer apps using AngularJS and won our other developers over as well.
I started in .Net on a small team. There was no one to handle the front-end so I slid into the spot. I quickly realized how much I enjoy it. Give me an API and I am perfectly content.
There was no one caring for the front-end at my pevious job. I decided to take on that roll, and have enjoyed it ever since.
Keeping Angular "service" list data in sync with controllers
The purpose of this post is aimed at services that hold collections that update from remote data calls.
Average Rating
5.0
(38 ratings)
this guy is an AngularJS rockstar. Solved my issue in 15 mins with very little background info.
Justin is an amazing mentor. At this point I cannot count the number of sessions that I have had with him. During this time he has never fail to give me great advice.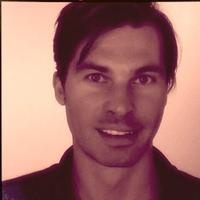 Justin was very thorough and did a great job of explaining every step of his approach and recapping the decisions made...very knowledgeable!
Justin was able to help me quickly diagnose a possible conflict with another 3rd party module which we are no longer using could have been creating an issue I was facing. I'm hoping that removing that 3rd party module could solve our problem.
Strong knowledge and presentation skills, was able to walk me through a lot of concepts and answer questions in between.
Very helpful session. I will use Justin again.
I have completed something like ten sessions with Justin. Each session has saved me a great deal of time. Justin is very knowledgeable and pleasant to work with.
Working with Justin is always super helpful. I have left kind reviews for him in the past, but I honestly can't say enough of how helpful and easy to talk to he is. Highly recommend working with him!
Working with Justin is always great!
VIEW MORE REVIEWS