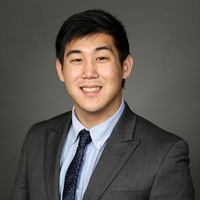 Justin Lee
Full Stack Developer, Experienced Freelancer, Chihuahua Enthusiast
$15.00
For every 15 minutes
I enjoy buildings things and solving problems. Problems don't exist in a vacuum and it's necessary to adapt any solution to the business or technical requirements at hand. I have worked on projects for companies from small organizations to Fortune 250 companies. Expect a solution from me that makes sense for you! My mantra is to hold myself to high standards of a software professional. This means that I am committed to: write the best code I can produce in the scope of the project, accountability, responsiveness, and setting clear expectations. My (debatable) bonus perk is that I love to make spontaneous puns!
Github repositories
cv-counting-objects
Use OpenCV to count the number of occurrences of an object such faces or bananas
Average Rating
5.0
(2 ratings)
Best online mentor I've had so far. Problem is resolved. Greatly appreciate the communication of mentor and professionalism.