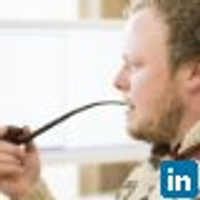 Justin Auch
Seasoned Team Lead with Design and Development Experience.
$30.00
For every 15 minutes
I have been leading a team of mobile and web app designers and developers through very technical projects for the past 7 years. Our focus is Xamarin, C#, .NET, Node.JS, React.js, Angular and Ruby on Rails. Some Backend/Architecture tools we're accustomed to working with are AWS, AWS Beanstalk, Docker, and Kubernetes. We use an iterative agile approach to complete projects as efficiently as possible, without sacrificing quality and best practices. If I can't personally assist with your problem or help build your app, there's someone on my team or within my professional network that can... I guarantee it. My firm is based in North Dakota. We have a great work ethic and are very reliable and trustworthy.
Greenberg Realty Mobile App
Custom map-based native app for a local real estate agent using Xamarin.
West Dakota Energy Association Road Restriciton Management System
System designed to help counties in western North Dakota manage road restrictions. Custom built system and backend with Node.JS, Dojo, Docker and AWS Beanstalk
2016
Client: West Dakota Energy Association
AWTY Compass: Custom Mobile Nav App
AWTY Compass is a custom nav app we built for a client that needed to provide their customers with offline access to custom map data, and provide turn by turn navigation.
What is Xamarin, and Why Do We Use It?
A brief explanation I wrote to help potential clients understand why we build with Xamarin and how they stand to benefit.