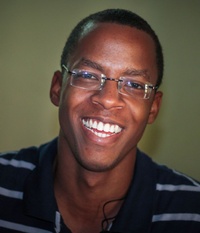 Jubril Juma
Product Developer and Designer. Loves data
$5.00
For every 15 minutes
View my portfolio==> www.jubriljuma.xyz Venture Development I Private Equity I Portfolio Management I Investment Analysis I Productivity & Efficiency Improvements I Organisational Management & Planning I PMP and AGILE (SCRUM/Kanban/ Lean/XP) I User eXperience (UX) Design I am an autodidact, a lover of data, entrepreneur, and investor. I take high level ideas and build them into revenue generating products/companies. I get stuff done. Currently, I am involved in product development, design thinking, user research/testing and investing activities for early stage start-ups and growth companies in Africa to position them strategically and present them effectively as they compete for capital, talent, attention and revenue.
I have been applying design thinking for 4+ years since I stumbled into the world of design. It has helped me change the way people book their bus tickets (Oya.com.ng which got acquired by Wakanow.com) to creating winning product strategies (e.g. Verifi). Design thinking has allowed me build 2 products that users loved so much the products got acquired by larger firms. I learnt most of what I do today from the classes by Masumi Matsumoto (senior designer at Google) and S.L. Rao (senior Product Designer at Microsoft).
For each task in front of you, you need to know the right way to execute effectively and efficiently. I have been able to take many high level ideas and execute using either agile or waterfall (less prefered) methodologies over the last 5 years. I also have guided teams unfamiliar with this method and also trained others to use this method.
I believe that user research and testing is such a vital step towards building any new product because it allows you to validate ideas and assumptions, thus saving you development time and costs that would have been invested in the wrong solution for the wrong problem. It is also very important for product strategy and decision making because it allows you to make decisions based on data. I have experience with qualitative and quantitative research and testing, and understand what methods to use at each stage of a product's lifecycle. I also mentor designers and developers on how to apply user research in their work.
How I learned Shadowing in User Research
Building without design is expensive. Make cheaper mistakes as you build solutions for real user needs and problems