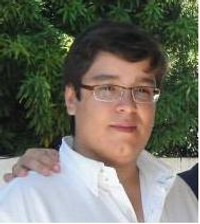 Juan Carlos Hurtado
$15.00
For every 15 minutes
Results-driven problem-solver who capitalizes on communication, collaboration, and commitment. I believe in rallying behind small wins and individual goals to meet overarching objectives and exceed targets. I encourage teams and individuals to pursue new, even radical solutions to drive innovation. My life revolves around family and fun. I'm surrounded by an incredible family and enjoy every second I am able to spend with them. I strive to find the positive in any situation - relying on humor and perseverance to keep me moving forward.
Advanced Android SDK / Java skills Strong knowledge of Android API capabilities at different levels, framework components and lifecycles Good understanding of design patterns & Object Orientated Programming Proficient in object-oriented design, data structures, problem solving, complexity analysis, and debugging Sound knowledge in Android Sdk, Web Services, JSON, Eclipse IDE, Android Studio SQLite database, Activities, Services, Broadcast Receivers, UI Designing. Expert in the interaction between various devices and different versions of Android.
Customizable Solution modules used by major branches for faster and easier development applciable for Media and Entretainment Health Care Aviation Retail & Shopping Centers Please see http://www.phunware.com/ for concrete SDK implementation
2016
Client: Phunware Inc. (http://www.phunware.com)
National Basketball Association (NBA) Stat in a Box SDK
(In Progress) http://global.nba.com stats with built in customizable modules for the NBA developers to apply them on foremost applications included modules for Game, Standing, Stat, Player, Video, etc.