Find a mentor

Web Programming

Mobile App Programming

Programming Languages

Data Science /Engineering

Database /Operations

Others
Josh Brown
iOS consultant, author, and teacher
$50.00
For every 15 minutes
I enjoy teaching, training, and mentoring, and have spent the past 5 years entirely focused on iOS. I've done pairing, taught workshops, coauthored a book, and written about iOS on my blog. http://roadfiresoftware.com/blog/
I've built iOS apps for a wide range of companies from the Fortune 500 to small and medium businesses to startups. The apps I've built have been downloaded by hundreds of thousands of users.
I've written a few apps in Swift and have taught it in workshops and on my blog. You can watch the recording of my Beginning Swift workshop here: https://www.youtube.com/watch?v=DCAHFKL5FtU
I've been writing iOS apps with Objective-C for the past four years. My clients range from the Fortune 500 to small startups to everything in between. I also mentor and teach workshops on iOS, Swift, and Objective-C for developers.
Average Rating
4.9
(14 ratings)
Awesome!!!! Super Helpful!!!
Josh helped to sort out issues and diagnose some of the problems I was facing. Thanks!
Josh is very informative! I really appreciate his help.
Josh is clearly very experienced and offered very insightful advice!
Very helpful conversation. Josh quickly helped me make some difficult UX design decisions.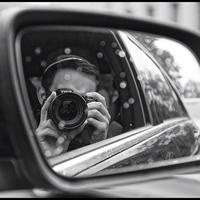 He said 15 minutes. But he gave me 45. Such a nice, smart intelligent coder.
Knowledgeable mentor with good communication skills.