Not looking for Jsx Developers? Find other types of developers:
View Profile
Freelance Jsx developer in Berlin, Germany
Coach at Code Branch
Co-founder of Code Branch, where we coach students and entrepreneurs.
View Profile
Freelance Jsx developer in Istanbul, Turkey
Go & Node.js & React expert. CTO & God level patient mentor with 20+ years of experience.
Hey there! I've been creating applications for 25+ years, and I love teaching. Your skill level is not important to me. You're a beginner, intermediate or expert developer. No problem. We all are junior developers for a lifetime, always learning. I can teach you how to pick up a new skill, or upgrade your existing skills or update you on the latest technologies. I would be delighted to mentor you also on how to develop yourself and your career, or the books you should read, the courses you should take, etc. If you're trying to create a product for your company or your startup, I can guide you on how to make it a reality. Which technologies you need, how to learn them, how to apply them. You'll be building your products or MVP in no time. I'm a scalability and web apps expert. I've broad...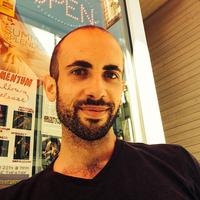 View Profile
Freelance Jsx developer in Vancouver, United States
Experienced full-stack engineer, functional programming aficionado, musician, & meditator
When I was 13 I brought a "Learn C++ in 21 days" book with me on a family vacation, and I've been writing code ever since. I've been pro for 8 years and have worked on a wide variety of projects, both as a freelancer and as an employee. I spent several years as an avid hobbyist game developer, and I always have at least one side project going on. I love learning new skills and finding the best way to do things, so I am constantly learning new languages, frameworks, and best practices that I hope to share with you. I also love to teach!
View Profile
Freelance Jsx developer in Redwood City, United States
Full-Stack Javascript Engineer.
Full-Stack Software Engineer working in SF. Went through Hack Reactor's immersive Software Engineering Program and now spend time going back and teaching what I've learned to others while I went through that program and through my years of Software Engineering experience.
View Profile
Freelance Jsx developer in Union City, United States
Tech Enterpreneur, Co founder
I strive to live by GTD philosophy combined with entrepreneurship principles. I did a dozen of startups over last decade. My best skill is to develop MVP out of idea and bring it to market. I build tech teams and business products.
View Profile
Freelance Jsx developer in Durham, United States
Experienced software developer; researcher-in-training
View Profile
Freelance Jsx developer in Berlin, Germany
Entrepreneur + coder who can help you build and launch new products
Having just finished my contract after selling my last software company, I want to take some time to help others before starting my next company. I've been programming since I was 9 and have over 25 years of professional development experience. As a serial entrepreneur, I've started 3 software companies and sold 2. I bring deep experience and wisdom gathered over the past 25 years along with skills in hot new technologies like React & Node. I specialize in creating paradigms--conceptual maps that help people navigate your product, API or codebase. I help you draw the lines between concerns, organize related parts of your application and name the boxes in your architecture diagrams. I'm passionate about getting the concepts of your application right, since they affect everything from y...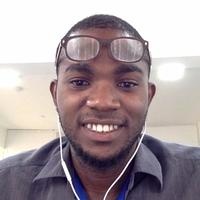 View Profile
Freelance Jsx developer in Lagos, Nigeria
Using code to change lives around me.
Electrical & Software Engineer, Information Technology Professional, Lover of Sports, Music, Mathematician and Life in general.
View Profile
Freelance Jsx developer in Taipei, Taiwan
PureScript/Haskell/React enthusiast, author of react-google-maps
Tom is a JavaScript expert who has passion in creating reusable UI components with React.js. He also likes to use flux to organize complex business logic using unidirectional data-flow. He has backend experience in node.js and Ruby on Rails. https://www.tomchentw.com/
View Profile
Freelance Jsx developer in Denpasar, Indonesia
JavaScript and UX engineer
I build, I scale, I communicate, I deal. I'm a software engineer, a funk drummer, an entrepreneur, and a coding school teacher. To me, the more hats the better, from engineering to business to product to fedoras. I'm passionate about consumer facing applications and the experience that defines them. I don't usually talk about astrology, but when I do, I brag that I'm a true Aries - highly motivated, driven, action-oriented, and open - ok so maybe I only brag about the better qualities. I strive to be aware, to learn from the people around me, and to boost those same people to success. I thrive in high-pressure, greenfield environments.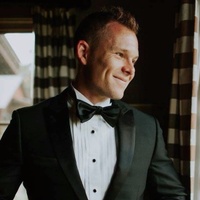 View Profile
Freelance Jsx developer in Cedar Park, United States
I am a React Developer from Austin, TX.
Many people love the idea of being able to use programming to turn their ideas into reality. The problem is that so many people who are new to programming fail to get past the initial hurdle. That hurdle where everything seems so complicated, confusing, and impossible. They never reach that 'aha!' moment where they realize how magical programming really is. It is my goal to help you reach that moment. The moment where the pieces all fall into place, and you are able to build the app, bot, or website that you've been dreaming about. A little bit about me: I have 6 years of development experience in Web Development, 5 years of Web Application Development experience, 2 years in mobile development in iOS and Android, and 2 years in Web and Mobile Design. My strongest skills are HTML, CSS,...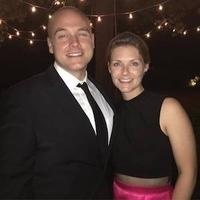 View Profile
Freelance Jsx developer in Ann Arbor, United States
I'm here to help!
- Co-founder of Costimize (http://costimize.com) - Co-creator of Skipstone (http://bit.ly/2h36o9w) - http://benjamintatum.com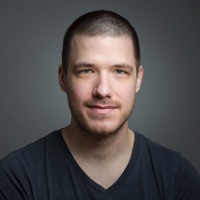 View Profile
Freelance Jsx developer in Zagreb, Croatia
Javascript Front End Developer, UX Designer, Consultant
I am a development and UX design expert who helps companies build complex custom-made web applications by focusing on a single project at a time, having an agile proactive approach, and building software with business goals in mind. Through my boutique consultancy — codetree.co I work with established companies and passionate entrepreneurs to help them map out, design, and deliver their most important projects on time. Things I value: - Effective communication that keeps everyone informed and on the same page - Delivering weekly measurable results by showcasing working and improved software - Simple and transparent relationships in which everyone can speak truthfully Reach out and let's discuss your current challenges and future plans. At that point we will have a better idea as to whe...
View Profile
Freelance Jsx developer in Colombo, Sri Lanka
Fullstack developer with 4+ years of experience based in San Francisco
I consider myself a quick learner, solutionist and a fun loving technology enthusiast who is passionate in solving real world problems. I have keen interest to be exposed to the bleeding edge of the technology to innovate with the community as well as to build effective and reliable products fast.I have worked with many technologies that scales from server side to client side, from circuit level to OS to the application level. I am passionate in developing applications thousands of people use every day.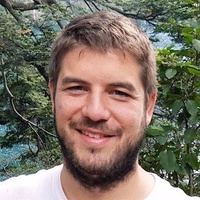 View Profile
Freelance Jsx developer in Villa Urquiza, Argentina
Full Stack Node.js & React Engineer
Full Stack Web developer, Javascript Engineer & Node.js enthusiast. I've been a developer for the past 13 years. During this time, I developed many complex single-page Web applications combining Javascript with the latest technologies and Web APIs. I've been venturing into Node.js since version 0.1 and made my way into asynchronous logic. I'm sure it has great potential and I'm looking forward to work on projects using this platform from now on. I like having the possibility to research and stay up to date with the latest tech trends so I can innovate and develop stunning products with great functionality, usability and visualizations. I consider myself having critical and analytical thinking, being meticulous, organized and self-motivated. I'm also advocate of TDD and writing clean, ...
Are You a
Jsx
Developer?
Get paid while making an impact. Become a Codementor for the next wave of makers.
Apply Now