Freelance Jsx Developers Available for Hire
Hire Now
Freelance Jsx developer in Istanbul, Turkey
Go & Node.js & React expert. CTO & God level patient mentor with 20+ years of experience.
From now on, I'm only accepting requests for Go language. If you're interested in learning Go Language, I can train you. But, I'm no longer available for solving your product/project problems. Please only message me if you're interested in the training. Thank you. --- Hey there! I've been creating applications for 25+ years, and I love teaching. Your skill level is not important to me. You're a beginner, intermediate or expert developer. No problem. We all are junior developers for a lifetime, always learning. I can teach you how to pick up a new skill, or upgrade your existing skills or update you on the latest technologies. I would be delighted to mentor you also on how to develop yourself and your career, or the books you should read, the courses you should take, etc. If you're tryi...
Hire Now
Freelance Jsx developer in Berlin, Germany
Senior Web Developer
I do consulting and web development. I've worn many hats but these days I tend to help startups and coach junior programmers.
Hire Now
Freelance Jsx developer in San Carlos, United States
Tech Enterpreneur, Co founder
I strive to live by GTD philosophy combined with entrepreneurship principles. I did a dozen of startups over last decade. My best skill is to develop MVP out of idea and bring it to market. I build tech teams and business products.
Hire Now
Freelance Jsx developer in Durham, United States
Experienced software developer; researcher-in-training
Hire Now
Freelance Jsx developer in Redwood City, United States
Full-Stack Javascript Engineer.
Full-Stack Software Engineer working in SF. Went through Hack Reactor's immersive Software Engineering Program and now spend time going back and teaching what I've learned to others while I went through that program and through my years of Software Engineering experience.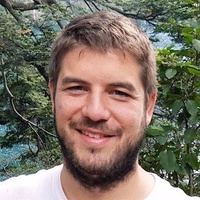 Hire Now
Freelance Jsx developer in Villa Urquiza, Argentina
Full Stack Node.js & React Engineer
Full Stack Web developer, Javascript Engineer & Node.js enthusiast. I've been a developer for the past 13 years. During this time, I developed many complex single-page Web applications combining Javascript with the latest technologies and Web APIs. I've been venturing into Node.js since version 0.1 and made my way into asynchronous logic. I'm sure it has great potential and I'm looking forward to work on projects using this platform from now on. I like having the possibility to research and stay up to date with the latest tech trends so I can innovate and develop stunning products with great functionality, usability and visualizations. I consider myself having critical and analytical thinking, being meticulous, organized and self-motivated. I'm also advocate of TDD and writing clean, ...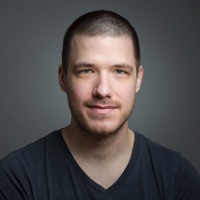 Hire Now
Freelance Jsx developer in Zagreb, Croatia
Javascript Front End Developer, UX Designer, Consultant
I am a development and UX design expert who helps companies build complex custom-made web applications by focusing on a single project at a time, having an agile proactive approach, and building software with business goals in mind. Through my boutique consultancy — codetree.co I work with established companies and passionate entrepreneurs to help them map out, design, and deliver their most important projects on time. Things I value: - Effective communication that keeps everyone informed and on the same page - Delivering weekly measurable results by showcasing working and improved software - Simple and transparent relationships in which everyone can speak truthfully Reach out and let's discuss your current challenges and future plans. At that point we will have a better idea as to whe...
Hire Now
Freelance Jsx developer in Denpasar, Indonesia
JavaScript and UX engineer
I build, I scale, I communicate, I deal. I'm a software engineer, a funk drummer, an entrepreneur, and a coding school teacher. To me, the more hats the better, from engineering to business to product to fedoras. I'm passionate about consumer facing applications and the experience that defines them. I don't usually talk about astrology, but when I do, I brag that I'm a true Aries - highly motivated, driven, action-oriented, and open - ok so maybe I only brag about the better qualities. I strive to be aware, to learn from the people around me, and to boost those same people to success. I thrive in high-pressure, greenfield environments.
Hire Now
Freelance Jsx developer in Taipei, Taiwan
PureScript/Haskell/React enthusiast, author of react-google-maps
Tom is a JavaScript expert who has passion in creating reusable UI components with React.js. He also likes to use flux to organize complex business logic using unidirectional data-flow. He has backend experience in node.js and Ruby on Rails. https://www.tomchentw.com/
Hire Now
Freelance Jsx developer in London, United Kingdom
Experienced developer with wide expertise. Teaching and mentoring experience.
I have a broad expertise in software development, from embedded programming, to full stack Javascript web applications. I have built several products from scratch over the past few years as a team lead and startup founder. This includes realtime components to web applications. I have a strong knowledge of functional programming, and Lisp-family languages, with an appreciation for functional design of applications. I founded and organise a Programmer's Study group, and we have studied Machine Learning in the past, and I would be comfortable teaching the principles of Machine Learning. You can find the code we created at the study group online here: https://github.com/CambridgeProgrammerStudyGroup/machine-learning I have taught game development programming (including for universit...
Hire Now
Freelance Jsx developer in Münster, Germany
Seasoned web developer with 10+ years of experience
I have spent the better part of a decade working on various web-related projects as a freelance developer and have co-founded an online education startup in Germany in 2014. I have a history of contributing to web standards and open source projects. I'm currently an active core maintainer of the NoSQL database ArangoDB and lead maintainer of its JavaScript driver as well as its microservice framework "Foxx".
Hire Now
Freelance Jsx developer in Ashburn, United States
Full Stack JavaScript Developer
Full Stack JavaScript developer who's OCD about attention to detail.
Hire Now
Freelance Jsx developer in Sarajevo, Bosnia and Herzegovina
Co-Founder/CEO at Ministry of Programming
Co-Founder, CEO and Technical leader/developer @ Ministry of Programming, a lean organization specializing in building startups for international clients. Developed musical apps for DJ-s and producers (http://www.mixedinkey.com). Developed financial startups (http://www.newleaflending.com). Developed Analytics software. Developed Agricultural/Farming software (2013 MIT contest semi-finalist). Developed e-commerce applications. Developed VOIP applications. Developed project management software (Microsoft Visual Studio TFS plugins). Top 4% in StackOverflow all-time rankings.
Hire Now
Freelance Jsx developer in Oakland, United States
Engineer, Educator and JavaScript Enthusiast
I have been teaching people how to become better software engineers or enter into the industry for the first time for the past 3 years at Hack Reactor. I have held many roles from technical mentor, web developer (internal tools), lecturer, job coach, curriculum developer, and product manager. I have worked with hundreds of students and dozens of projects and am excited to bring that experience directly to you. When I'm not coding you can find me creating curriculum and teaching for various non-profits and platforms such as Girl Develop It, Laboratoria, Pluralsight, Udemy, Frontend Masters and more.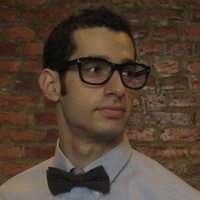 Hire Now
Freelance Jsx developer in San Francisco, United States
Professional JavaScript/Front-End Developer
I have been employed as a full-time software engineer, working primarily on the client side of large-scale web applications, for the past two years. I am an entirely self-taught developer with a non-technical degree, so I understand the struggles that come along with the process. I landed my first job roughly six months after I embarked on this path. I have extensive experience building enterprise applications in Backbone/Marionette and React/Redux, which I work with daily.
Are You a
Jsx
Developer?
Get paid while making an impact. Become a Codementor for the next wave of makers.
Apply Now