Kyle J. Roux
a functional web developer, in an object-oriented world
4
Python
Angular/Node: Building a Command Line Tool to Generate Projects Part 1
This tutorial teaches you how to get an Angular app bootstrapped and working from the command line and to generate the boilerplate required to bootstrap an angular app from the command line or the browser.
Creating An Asset Pipeline in Python with Paver
Through this tutorial, you'll learn how to create an asset pipeline in Python with Paver!
VIEW MORE POSTS
Average Rating
5.0
(12 ratings)
Kyle really knows Flask, and SQLalchemy!
Really knowledgeable about Python, Flask and Angular. Patient and kind, great mentor!!
Helped me get past an issue that had been bugging me for a while, thanks!!
Kyle was great. He previewed my code on github before we met and could already see some problems areas. I explained my problem and when we were ready, started the pay session. He quickly resolved my issue and helped my understand what was wrong. I'll definitely contact him again should the need arise.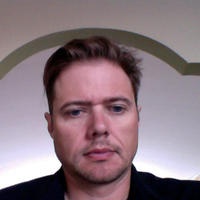 Kyle is excellent. He isolated the problem in record time.
Fixed something I'm sure would have taken me hours in a couple minutes, couldn't be happier overall.
Very knowledgeable about the tool needed; helped me solve the problem immediately (less than 10 min)