Not looking for Jsp Developers? Find other types of developers:
View Profile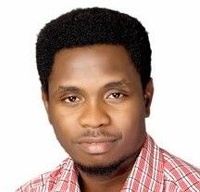 View Profile
Freelance Jsp developer in Lagos, Nigeria
Experienced Software Engineer... Loves music.
I'm a software craftsman, a professional at what I do. I love to make complex things really simple with great depth of knowledge in software design and architecture. I don't just write code, I enjoy designing and creating awesome software applications. I've got 8+ years of developing applications using Java, PHP, and exactly 5 years with the C# language. My experience includes both web and desktop applications. While I currently develop in C# and XAML, I'm a Java enthusiast. I can say I've got some emotional attachment to Java. I love cartoons and enjoy music as I write code; nonetheless, I am achievement oriented and goal driven.
View Profile
Freelance Jsp developer in Copenhagen, Denmark
Senior Java/Web Developer
Since J2EE age, which started at about 12 years ago, I used to incorporate

JSP

in almost all projects to develop the GUI of web applications.
View Profile
Freelance Jsp developer in New Delhi, India
Mentor & Director at ISSAC IT LAB SOLUTIONS LLP LTD.
Being the Entrepreneur, Coder & Trainer I am dedicated to bridge the gap between the CS/IT formal engg. education and Software Industry expectation from the passed out engg. candidates, through my 10+ years of industry experience and thus whole heartedly I decided to venture into this domain of I.T. training with my own firm ISSAC IT LAB SOLUTIONS LLP LTD. It is a software consulting & IT training firm operating from the region of Delhi, NCR and serving Corporate Houses, Engg. Colleges and PSUs. Precisely I am presiding Issac Labs as an IT training service provider to the eminent corporate houses, premiere engineering institutes and public sector units. IssacLabs has pioneered its business model as one stop destination for CS/IT Engg. Students, CS/IT Graduates, Professionals and Softwar...
View Profile
Freelance Jsp developer in Vero Beach, United States
I went to college (in Canada) to obtain my obtain my degree in "Technologie des ordinateurs" (computer technology engineering) where I learn C/C++ and Java programming primarily. After college, I worked for Newbridge Networks Corp developing web applications in Cold Fusion. I then moved to Miami, in 2000, to continue working with Cold Fusion but as a consultant. I made the transition to Java web application development in 2001 when I went to work for Interval International (my current employer) as a programmer. I've since been promoted to programm/analyst, senior programmer/analyst, and more recently, application architect. The type of systems we develop at Interval International range from public facing membership servicing systems, to call center servicing system, financial syst...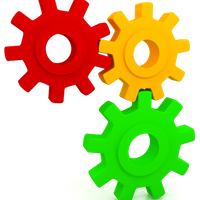 View Profile
Freelance Jsp developer in Vitrolles, France
web 3D freelancer
Jean-François Grangier is a 3D web evangelist applied to the world of video games. In 1999, he developed his first game engine with DirectX 6.0 and since then, he has architected many online systems such as the McDonald's Monopoly. In 2010, he founded multivers3D, 3D gaming systems & studio, before inventing Cicada, the middleware for the production of web 3D games. Today, he is in the latest phase of Ivi and The Light Workers, the native multiplayer game made with webGL technology.
View Profile
Freelance Jsp developer in Los Angeles, United States
Start-Up Cofounder
Built start-up. Grew to 1.2 million users.
View Profile
Freelance Jsp developer in Holland, United States
Software Development Coach
Generalist Software Developer and Software Development Coach. I think testing is very important; a tight development process is key; and that reviewing your requirements regularly for completeness, consistency and accuracy will minimize the cost of "surprises". I like to know the big picture, am detail oriented and love the challenge of jumping into projects where I know little or nothing about the problem domain or technology stack. I believe in learning something new every day and that process improvement is all about being intentional with your time and effort. Schedule an appointment with me now at: https://unitingcode.acuityscheduling.com/ Please note: I am not prepared to do assignments or coding challenges for people. I feel I can add much more value walking you through a proble...
View Profile
Freelance Jsp developer in Kleinedling, Austria
Full Stack Developer (Java, Javascript, C++, Python)
I work goal and solution oriented because I believe focusing on the problem is creating more problems. I love what I do and vice versa. Also I am blessed with the people I can work with. Both my business partners as well as my customers.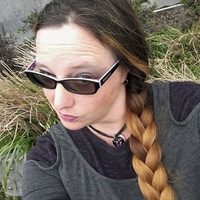 View Profile
Freelance Jsp developer in Vancouver, United States
tekGoddess - Founder, Owner, Software & Analytics Engineer
Continuous Process and Systems Improvement Specialist seeking creative projects within the non-profit, Open Source, small business and LC3 communities. Fifteen years experience with IT Service and Software Development, primarily within the private Education Industry. Intimately familiar with both Proprietary and Open Source Application & Reporting environments bolstered by a strong background in Network, Server & Security administration. Proven knowledge leader and detailed Systems Design Analyst. Unique project proposal and management techniques with significant performance and efficiency improvement gains. Provides collaborative tailor designed solutions from concept to launch. ​Artfully applies industry Best Practices to boost innovation, facilitating Organic Collaboration and Ideat...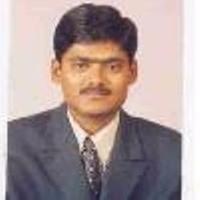 View Profile
Freelance Jsp developer in Hyderabad, India
Expert AngularJs/Spring/VueJs/ReactJs Developer
I am full stack developer with 13 years of industry experience with Enterprise application development. I had worked applications with 160 million userbase, I am self motivated to learn new technologies by delivering the things successfully, As part of my experience i have learned and mastered many things like mobile development, front and backend applications, SEO development I am independent developer to push the idea into implemenation Hands-on software development and troubleshooting experience Highly skilled in designing, testing, and developing software End to end experience Develop, building, shipping, and maintaining of web/mobile products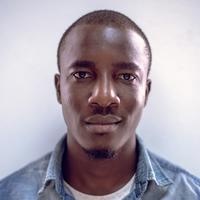 View Profile
Freelance Jsp developer in Lagos, Nigeria
Devy stuff. Full stack Web & Mobile developer with 10+ apps
Let's fix/ build it. ( Devy stuff ).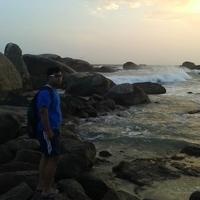 View Profile
Freelance Jsp developer in Indore, India
Senior Full Stack Software Developer and R expert
I am 2010 graduate batch from Michigan State University having Bachelors degree in Mathematics. From then I have worked with a breadth of companies from software giant EBAY to a 1 year old startups. In EBAY, I have lead a team of 4 engineers. I have solid grasp of software engineering and worked with very interesting technologies.
View Profile
Freelance Jsp developer in Lagos, Nigeria
Software Engineer, Technical Consultant, Author
I am a passionate lover of technology, computing and software development. I have been programming since I was a teenager with experience building several High performance enterprise applications in different domains. I currently work as Technical Consultant and consult on wide range of technologies for financial institutions and telcos. I love open source technology and I try to give back to the community through blogging in my spare time. I am in the process of finishing my first book, https://www.packtpub.com/application-development/c-7-test-driven-development. I hold both Bachelor and Master degrees in Computer Science and have few Microsoft and Teradata certifications attached to my portfolio :)
View Profile
Freelance Jsp developer in Nolensville, United States
Results-oriented software problem solver
I love solving problems. My favorite thing is making somebody's life easier, and there's no such thing as something I'm not willing to tackle (hence the unfortunate WinForms experience). I believe success can only be judged by the end result.
Are You a
Jsp
Developer?
Get paid while making an impact. Become a Codementor for the next wave of makers.
Apply Now